GROWER withdrawals helped temper a seasonal lack of international demand for wool this week.
The benchmark AWEX Eastern Market Indicator finished 15 cents up at 1350c/kg clean, despite prices weakening later on the last day of sales.
Endeavour Wool Exports trading manager Josh Lamb said there was a seasonal drop in demand out of China and there are ongoing concerns in China, with COVID-19 and global economic conditions.
"It is just that time of the year where seasonally it is difficult to sell quantities of wool at the right price.
"Demand is weak at the moment."
Mr Lamb said Australian exporters had also been affected since late last year by the reduction in shipping services into Australia, with vessels being diverted into the China-American route.
He said prices in Europe are good for semi-processed wool, but Chinese manufacturers are having trouble getting product onto vessels, with congestion in some parts "bottle-necking" the world.
The Australian Wool Exchange said the Australian wool market has stopped its downward slide this week, recording overall positive movement this series, following two weeks of large losses.
"As Fremantle did not require a sale this week, the national offering reduced to 28,243 bales, this was 6182 fewer bales than the previous series.
"This smaller than normal selection attracted strong buyer support from the outset, pushing prices higher," AWEX said.
"Despite the increased levels, many sellers were unwilling to accept the prices on offer, resulting in high passed-in rates.
"The high passed-in rates further reduced the amount of wool that buyers could accumulate, putting increased pressure on the wool yet to be sold, again helping the market to rise."
AWEX said by the end of the series the individual Micron Price Guides (MPGs) in Sydney and Melbourne rose by between 1 and 89 cents.
"The largest gains were experienced in the finer microns in Melbourne, the Southern MPGs for 18.5 micron and finer rose by 52 to 89 cents.
"These rises helped to push the AWEX Eastern Market Indicator (EMI) up by 15 cents, which closed the week at 1350 cents/kg clean."
AWEX said the Merino skirtings followed a similar path to the fleece, with general gains of between 20 and 40 cents, and the 18.5 micron and finer wools were the most affected. The crossbred sector recorded minimal change for the series, with the MPGs for 26-32 micron all trading within 7 cents of the previous week.
AWEX said a small selection of oddments was the only sector of the market to record an overall loss for the series, albeit a minimal one. The Merino Carding indicators (MC) dropped by an average of 4 cents.
Price levels retreat on second day – AWI
Australian Wool Innovation trade consultant Scott Carmody said good competition was witnessed on the first day of selling as fresh business, although limited in volume, was concluded with overseas users.
"This was mainly into China, but a smattering of new firm contracts from the sub-continent and Europe was reported as being executed.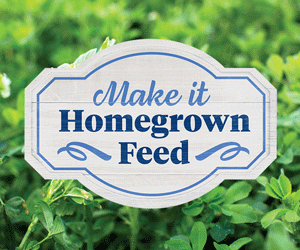 "This better sentiment immediately transferred into sale rooms to cover off exposure risk and price gains on most Merino wools to the extent of 30 to 40 cents from the outset and continued throughout selling on the opening day," he said.
"The following day at auctions saw a mixed retraction of that positivity as offshore buyers appeared to have fulfilled their pressing needs and local buyer/exporters reverted to a more risk averse purchasing strategy once again.
"Price levels retreated on much of the offering broader than 18 micron by 15 cents, but superfine types finer than 18 micron continued to trend dearer, particularly in Melbourne, where prices finished generally 30 to 40 cents higher than the Sydney market closing values," Mr Carmody said.
"Compared to the Merino fleece and skirting sectors, the carding and crossbred segment of the selection had a rather mundane week.
"Just minor price fluctuations occurred within those groups as crossbreds sold just to the seller's favour and cardings leant toward the buyers favour," he said.
"The stability of pricing in both those market areas seems to have added confidence, but the lack of volume of the better quality or properly prepared wools is apparent to all buyers."
Mr Carmody said China's largest top maker led the lists, but other first stage manufacturer indent buyers from that nation were increasingly interested. Australian traders ably supported the market, as did Europe's largest top maker, as it concentrated efforts once more on the crossbred wool types, with just subdued support from other traders, processors and indent operators
Fremantle auctions return next week, bolstering the national offering. There are currently 40,554 bales expected to be offered in Melbourne, Fremantle and in Sydney, which is a designated superfine sale.
Click here for the latest AWEX Micron Price Guides.
Sources – AWEX, AWI.