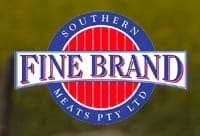 HIGH lamb and mutton prices have forced Goulburn's Southern Meats abattoir to cut its operating days from next week and other processors are expected to follow the company's lead.
The southern New South Wales abattoir is managed by the Western Australian Meat Marketing Co-operative Ltd and WAMMCO chief executive officer Coll MacRury said the current lamb and mutton purchase prices were unsustainable unless export markets lifted to "horrendous" levels.
"We're going to go back to two and three day weeks for a while just to see where it heads," he said.
"If you keep going flat tack in the current market you won't be there too long.
"We'll slow down from next week on and manage it through until we see a bit of light."
Southern Meats has the capacity to process up to 5000 sheep per day and has been processing lambs and mutton over a full five-day week. The company exports meat to mainly Asia, but also to North America and the European Union. It also processes lambs for Costco Australia.
Mr MacRury said the current sheep and lamb purchase prices were not realistic at export sale rates.
Click here to get the latest Sheep Central story links sent to your email inbox.
NLRS lamb and mutton indicator surging above 2016 levels
The National Livestock Reporting Service's Eastern States Daily Indicator for heavy lambs rose to 671c/kg yesterday, 46 cents above levels a week ago and 120 cents 120 cents above rates at the same time last year. The ESDI for trade lambs rose to 664c/kg, also a 46-cent rise on last week and 114 cents above 2016 levels. Some export and domestic lambs have reportedly sold for carcase weight prices up to 700c/kg in saleyards. The mutton indicator rose to 441c/kg yesterday and some are sheep making 500c/kg.
Mr MacRury said recent months had been the most "testing time" since WAMMCO took over Southern Meats.
"We've just got to manage our business and keep on going, you don't want to get to a point where you give it to someone else.
"We are just being proactive and trying to manage our costs."
Mr MacRury said the current export sheep meat process were "pretty reasonable".
"But it is just nowhere near enough to cover your livestock prices and get enough margin to keep killing flat out.
"Because you get to the point the more you kill the more you lose under the current livestock regime."
Southern Meats to retain staff during shorter weeks
Mr MacRury said the company would retain the 200-250 people employed at Southern Meats.
He expected other companies would also be considering their operations in the next week.
"There would be a lot of serious meetings going on amongst meat processors just with where everything is.
"The scene is ugly at the moment, it's as ugly as I've ever seen it in Australia," Mr MacRury said.
"It's not a demand thing at all, it's probably overcapacity and not enough stock, are probably the key contributors.
"We've seen this little plants pop up here and there, and it's now got to the point where somethings going to have to give," he said.
"In my view lambs have got to get back to 500-520 cents (c/kg carcase weight) and mutton has probably got to get back to that 300-330 cent mark.
"If it doesn't happen, it doesn't happen, but it will just mean it prolongs the pain and its more likely there are going to be some players that will say enough is enough."