THIS week's property review from property editor Linda Rowley includes a wrap-up of interesting recent listings across the country.
 $40m blue ribbon Riverina grazing
 $20m+ for large northern NSW contiguous holding
 Productive and picturesque Riverina grazing country
 Low-cost Upper Hunter breeding country
 Nundle cattle country is passed-in
$40m blue ribbon Riverina grazing
Around $40 million is anticipated for the Shaw family's blue ribbon asset in the southern Riverina of New South Wales.
The 1643ha Wantagong Station is located 20km east of Holbrook and produces beef cattle, wool, prime lamb and fodder.
Nick Myer from Elders said the property is widely regarded as one of the region's most historic and notable rural holdings.
"Wantagong is one of the finest properties in the tightly held Wantagong Valley with an exceptional reputation for its operational versatility and productive capacity."
Mr Myers is anticipating a strong level of interest from a range of buyer profiles.
"The property is suited to a range of agricultural endeavours.
"It is underpinned by a high-quality natural resource base, enjoys an excellent balance of topography and an abundant natural water supply."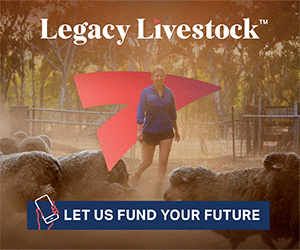 Over the past 50 years, the property has been strategically managed and developed over two generations of ownership by the Shaw family, with ongoing investment into strategic infrastructure projects, pasture improvement, soil amelioration and water development.
The property has a circa 1951 homestead and extensive staff accommodation.
The infrastructure includes extensive shedding, grain storage, a four-stand shearing shed, multiple sheep and cattle handling facilities, fully integrated solar systems and biodiversity initiatives.
Wantagong is available on a bare or walk-in walk-out basis including livestock, plant and equipment, feed on hand and consumables.
It is being sold via an expressions of interest campaign closing on October 26.
$20m+ for large northern NSW contiguous holding
Sylvania Aggregation from Inglis on Vimeo.
One of the largest contiguous landholdings in the renowned Gunnedah/Boggabri region of northern New South Wales is expected to make north of $20 million.
The 3480ha Sylvania Aggregation is situated 29km from Boggabri and 49km from Gunnedah.
The area is well known for reliable Winter and Summer rainfall (an optimal growing climate for promoting grass growth and fattening livestock), fertile soils and versatile and arable country.
The high rainfall grazing and cropping operation was purchased in November 2021 by the Tumut-based Stoney Property Group for around $13m from MH Premium Farms (owned by rich-lister and UK-based hedge fund manager Sir Michael Hintze) after five years ownership.
The Stoney Property Group cited consolidation and capitalising on the district's recent strong sales as reasons for offloading the holding.
Sylvania is located 30km from the historic Plumthorpe Aggregation that earlier this year made $125m WIWO, including 6100 head of cattle and a significant list of plant and equipment.
A valuation made on a land and buildings basis was $108m or $9580/ha improved and $9238/ha ex-structures. A calculated carrying capacity of 4650 cows selling off weaners or 69,750DSE reflected $23,226/cow area or $1548/DSE improved.
Around 88 percent (3079ha) of the aggregation is arable and growing 1450ha of wheat, with the balance perennial pastures that can carry an estimated 22,000DSE.
It is currently running close to 800 mixed cattle including 340 breeders, but previously was fattening 8000 sheep, trading 500 head of cattle and cropping 500ha.
The largely heavy black soils on the southern portion of the holding have a high-water holding capacity, consisting of mostly chocolate self-mulching clays rising to red loam soils.
The property is situated in a 570mm average annual rainfall region and is watered by four bores, wells, dams and the Bayley Park and Bollol Creeks. Two recently installed reticulation systems cover much of the aggregation.
The property is extensively developed and its improvements include two cottages, numerous sheds, 12 silos with a capacity of 880 tonnes, two cattle yards, a three-stand shearing shed and sheep yards.
Inglis Rural Property and Elders Gunnedah believe the productive capability and lack of available opportunities in the region will ensure strong enquiry and market participation.
The Sylvania Aggregation is being offered for sale via expressions of interest closing on October 26.
Productive and picturesque Riverina grazing country
Productive and picturesque grazing country on the south-west slopes of New South Wales is being offered to the market with a $7 million to $9 million price guide.
The 695ha Scrubbers Bedden is near Adjungbilly, 50mins from Gundagai and 1.5hr from Wagga Wagga.
Alluvial valley floors rise to undulating and steeper grazing country with basalt caps and granite loams suitable for cattle, prime lambs and wool production.
Situated in a 1000mm rainfall region, water is supplied by eight dams and the Stony Creek.
Improvements include steel cattle yards, sheep yards and a hayshed. There is a licence agreement in place for a potential wind farm.
David Nolan from Webster Nolan Real Estate is handling the expressions of interest campaign closing on October 18.
Low cost Upper Hunter breeding country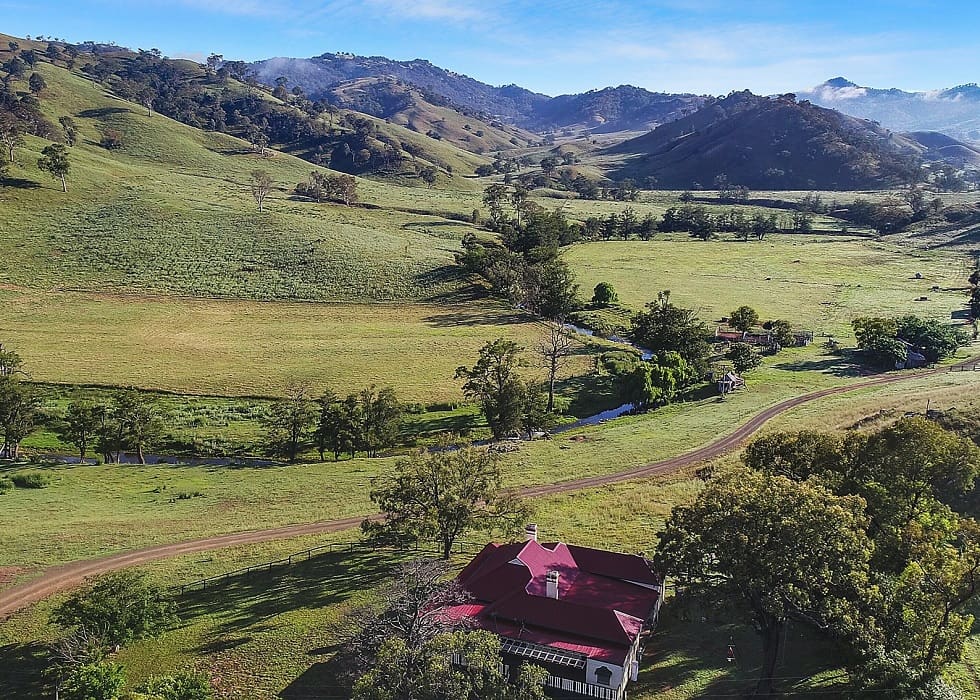 Well-developed grazing country in New South Wales' Upper Hunter has been listed for sale for $16,400 per breeding area.
Glencoe is a picturesque Upper Hunter beef cattle property spanning 1015ha in a private valley near Rouchel Brook, 30 minutes south of Scone.
It has been listed by Michael Burke from McGrath Upper Hunter for $5.25m ($5172/ha) to $5.5m ($5418/ha).
The country ranges from arable creek flats to undulating and hilly basalt grazing currently running 320 breeders.
Mr Burke described Glencoe as well improved, offering low cost management opportunities.
The property is situated in a 700mm annual average rainfall region. It also has water supplied by 12 dams and springs, a solar equipped bore, 120,000 litre header tank feeding an extensive reticulated trough system, Back Creek and Dry Creek frontages and a 58-unit irrigation licence.
Improvements include two homes, two sheds, two steel cattle yards and 10km of new internal fencing.
Nundle cattle country is passed-in
The New South Wales Nundle district holding Tarwarri has failed to sell at auction, passing in at $7.5m.
Vendor Dave Carlon from Guyra listed the property after four years of ownership, as he consolidates his New England assets in northern New South Wales.
The 1013ha block is located in the tightly held Garoo district, described as some of the finest cattle country in the area, 51km south-east of Tamworth.
Ray White Rural agent Riley Gibson said Nundle is sought after country in a renowned region.
"The highest and best use of the versatile block is breeding and finishing, with the operation rated to run around 500 cows or DSE equivalents."
Tarwarri is close to a number of markets including the Tamworth regional Livestock Exchange and beef and lamb processing facilities.
The gently undulating basalt soils are carrying a body of dry feed. Around 80 percent is arable and growing fodder crops including oats, sorghum and lab lab.
Tarwarri has a history of growing, barley, oats and sorghum and could be sown back to permanent pastures supported by seasonal fodder crops.
Tarwarri is serviced by eight bores (four of which are equipped with solar pumps), three windmills and one electric submersible. There are 18 dams, as well as double frontage to both the Sandy and Benama Creeks.
Improvements include a four-bedroom home, two cattle yards, a wool shed, a machinery shed, a meat house, a cool room and two silos.