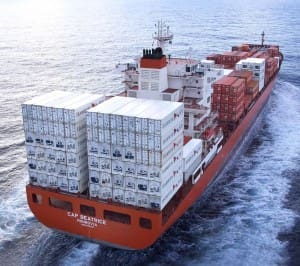 GOAT meat prices prices are bouncing back this month after drifting lower in April, Meat & Livestock Australia has reported.
MLA said in April, over-the-hook goat indicators eased slightly from the previous month, averaging 648c/kg for 12-16kg carcases, though remaining 122¢/kg cwt higher year-on-year.
However, in May, prices have rebounded and the indicator is averaging at 658c/kg cwt.
Goat supplies to processors lifted during April, with the average weekly goat slaughter across the eastern states 9 percent higher year-on-year, at 36,843 head.
In April, New South Wales' average weekly slaughter decreased 78pc year-on-year to 1153 head and the Queensland kill eased 31pc to 9122 head.
MLA said goat slaughter increased in the southern states, lifting 69pc to 9999 head in South Australia and by 78pc to 16,566 head in Victoria.
Australian goat meat exports totalled 2950 tonnes in April, up 15pc year-on-year, but compared to February and March, shipments have tightened – a typical seasonal trend which continues into winter, MLA said.
Goat meat exports to most major destinations lifted during April with shipments to the United States up 24pc year-on-year to 2223 tonnes and 4pc to 353 tonnes into Taiwan.
Exports also lifted 16pc to 178 tonnes into Korea and by 29pc to 28 tonnes into Japan. Volumes to the Caribbean decreased 13pc to 86 tonnes and shipments to Canada eased 8pc to 68 tonnes, MLA said.
Source: MLA.