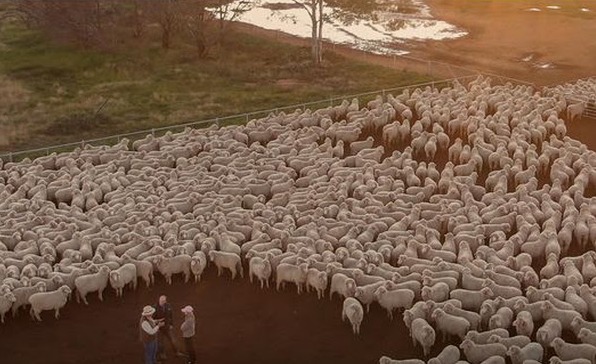 WOOL industry leaders will consider the future of Merino sheep farming at a forum at Jerilderie on Thursday 12 May.
The 'Your Future in Merinos' forum will feature a panel of industry leaders, growers, breeders and wool trade representatives discussing their insights and experiences about the future of Merinos.
It will be held at the Pooginook Merino Stud property at 773 Four Corners Road Jerilderie in New South Wales from 9am, but the panel discussion can also be accessed virtually.
The forum has been structured as a platform for producers to ask questions as well as visualise and further their understanding of the discussion points.
Speakers will include Australian Council of Wool Exporters and Processors president Josh Lamb, National Council of Wool Selling Brokers of Australia president Rowan Woods, Australian Wool Innovation speakers, Shearing Contractors Association of Australia national secretary Jason Letchford and AgriPath ag consultant Simon Fritsch.
The day will explore the following themes:
– the journey to mules-free and the non-mulesed wool market, tools and management required, practical steps and learning;
– all things shearing – tackling the shearer shortage, woolshed design options, future research in wool harvesting;
– unpacking the economics of Merinos – Merinos vs alternatives, profit drivers and income streams, impact of current input costs on profit and;
– a hands-on session in the yards – a practical insight into the transition to mules-free.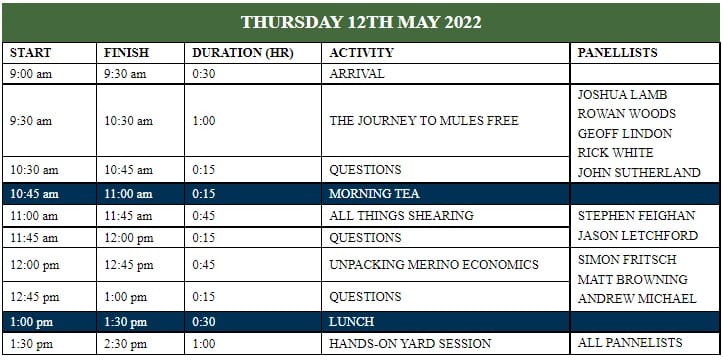 LOCATION 
On-Property: 773 Four Corners Road Jerilderie NSW 2716
Online: Live streamed via Zoom (register to receive the link)