The Coalition government came to power in September 2013 with a proactive trade agenda that included a high priority for securing trade agreements with the red meat industry's major north Asian customers, Korea, Japan and China.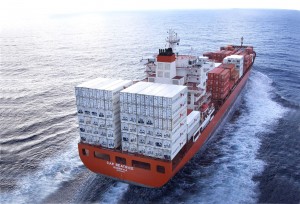 It has certainly lived up to its word, with Trade and Investment Minister Andrew Robb being very active in the first seven months in the job, seeking to conclude Free Trade Agreements with these three major north Asian customers, revitalising negotiations that had been running without finalisation for a number of years.
Traditionally Australia's trade negotiations have not always delivered the best outcomes for the red meat industry, because the trade in red meat has more often than not ended up as one of the final issues to be resolved and therefore often also part of any final compromise.
If Australia is to increase its red meat exports to North Asia, it is essential that any trade negotiations with Japan, Korea and China are finalised with strong commercial outcomes for industry – outcomes that set a platform on which the commercial sector can launch brand-based strategies that can capture and retain new market share.
When assessing economic agreements, one aspect to remember is that countries don't export red meat – meat processing companies do. So it is important to understand exactly how individual companies will leverage any trade agreements when implemented.
Australia has always been in the favourable position globally that its product will always be attracted to the better-performing markets, so trade agreements need to deliver advantageous commercial outcomes that will generate new business for companies, otherwise they will be of little value.
Korea
The Korean FTA has been all about import tariffs. The tariffs on beef have been at 40 percent for the last decade but the United States negotiated in its FTA with Korea in 2012 the phasing-out of that tariff to zero over 15 years.
The Australian negotiations were held up during the Labor years over their commitment to an FTA absent of any Investor State Dispute Settlement clause – a Labor policy platform the Koreans would not accept.
A compromise agreement was reached once the Coalition took over negotiations and a similar phase-out of the beef tariff to the American agreement over 15 years was negotiated for Australia.
The only problem has been that the two years that has lapsed between the US agreement and the Australian agreement has meant the US already has a 5.3 percent tariff advantage over Australia that will now be locked-in over most of the next 15 years.
If the Australia-Korea agreement is not ratified by both countries and brought into force before 2015, the US will add another 2.7pc to that advantage, increasing the overall differential to 8pc for the remainder of the phase-out period.
The Australian industry is working with the minister and the Department to ensure this does not happen. Securing a more level playing field with the US will be essential to maintaining our beef market share in the long term.
Canada and New Zealand, both beef exporters, are also negotiating FTA's with Korea. This could also slow the process and undermine what has otherwise been an acceptable outcome for the Australian meat industry.
Japan
Japan has been Australia's largest beef export market in both volume and value for more than a decade.
The 38.5 percent tariff paid to the Japanese government in import duties on beef has represented an annual tariff impost of anywhere between A$600 million and A$700 million, the burden of which has been borne by the Australian beef industry and Japanese consumers.
The objective of the Australian industry in Japan was always to secure a framework for the total elimination of tariffs on Australian beef imports. Japan, on the other hand, has always indicated it had five sensitive agricultural items it would not negotiate on, one of which was beef.
To have achieved a 50pc cut in the import duty on beef over 18 years in the agreement reached on April 8 is therefore a significant win for Australia, especially when the front-loaded nature of the reduction is taken into consideration, which will see an 8pc advantage over competing suppliers in the first year, especially the US.
This drop will certainly support sales in a market that has plateaued in recent years, if not reduced in size, as the US competition has returned following full then partial banishment for a decade because of BSE.
The impact of Japan's triple disasters – earthquake, tsunami and nuclear power plant accident in Fukushima in 2011 – has also impacted demand in the whole Japanese economy.
While our industry sought total elimination of all the import tariffs on beef, the industry has acknowledged that the Australian government achieved the best result it could, given a true free trade agreement with Japan was unfortunately not going to be possible at this point in time.
The FTA therefore represents a beneficial first step, with additional gains being sought in Japan through the trade reform efforts associated with the current 12 country Trans-Pacific Partnership (TPP) and the Regional Comprehensive Economic Partnership (R-CEP) negotiation.
Dairy farmers and rice growers have been critical of the deal which failed to meet previous industry expectations. We can understand their frustration because the meat industry has been there before on many occasions. FTAs are like a box of chocolates – you don't always get what you want, but for once, sustained advocacy by the beef industry has helped to deliver a commercial outcome for its members.
On sheepmeat, the binding of the import tariff at zero in Japan and the agreement in Korea to reduce the 22pc import duty to zero over ten years represents a great platform for the sheep and lamb industry to build from.
China
The major challenge for sheepmeat exports in north Asia however, remains China.
Australia's biggest sheepmeat competitor in China is New Zealand. China is now the largest single country importer of sheepmeat in the world and is therefore essential as a customer for both Australia and New Zealand.
New Zealand secured an FTA with China back in 2008 and import duties on NZ sheepmeat will go to zero by 2016. Australia is behind the starting line here, and an FTA with China, that delivers a similar or better outcome than New Zealand on sheepmeat, will be essential to maintain market share.
A major stumbling block appears to be foreign investment rules for Chinese companies that remain inhibitive because of their structure as semi-government state-owned organisations as against the more liberal levels set for private investment from the US and New Zealand, which are in excess of A$1 billion.
The recent visit to China by Prime Minister Abbott began to address this issue in earnest in finding a compromise both sides will be comfortable with, something again the previous government was resigned to not being achieved.
The Chinese market is also more complex than others and many of the "technical" non-tariff barriers that impact trade will not be included in the FTA negotiations. These will need to be addressed through a separate collaborative framework between government and industry in order to realise the market potential.
In summary, the FTA's with Korea and Japan will provide a good platform to build on current market share, but they are not a magic wand that will deliver automatic results.
It will still require the entrepreneurial expertise of our export sector to build the networks, relationships and customised product specifications that will turn the opportunities into actual new sales.
Two down, an FTA with China is now the next big focus.