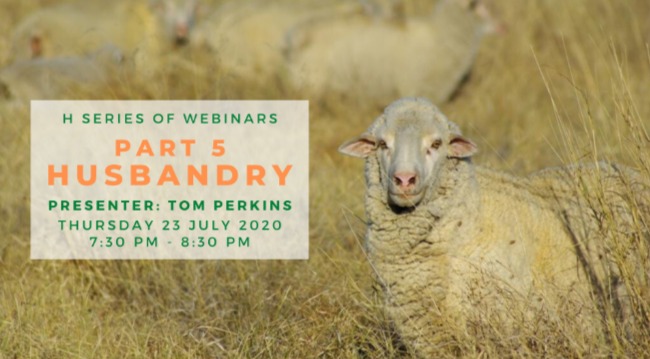 FREE webinars on Queensland sheep management, sheep meat and wool prices, and Australian water market issues will be held over the next two weeks.
Queensland lamb marking contractor and farmers Tom Perkins will feature in Part 5 of Sheep Connect's husbandry webinar series on Thursday 23 July for new and aspiring sheep producers.
The Dirranbandi contractor has spent much of his life involved in the Queensland sheep industry.  He will discuss husbandry procedures relevant to the Queensland sheep industry, including information on how to maximise hygiene, minimise stress and maximise recovery at lamb marking.
Sheep Connect said the webinar – from 7.30-8.30pm — will be recorded and published online. Registrants will receive an email with a link to the recording when it is made available.
Questions are encouraged and can be submitted on registration or emailed to to [email protected] and Mr Perkins will address it during the webinar. Click here to register.
The webinar is the fifth part in a 10-part series aimed at giving new and aspiring producers a step up into the sheep industry. Topics covered in the first four webinars were health, him & her, sheep herding and handling. The next webinars will address housing, harvesting, how to sell wool, how to sell stock and hunger. The previous webinars in this series can be watched by clicking here.
Where are sheep meat and wool markets headed ?
The future for sheep, lamb and wool markets will be addressed by Mecardo managing director Robert Herrmann in a free Leading Sheep webinar on Wednesday 29 July, from 7.35-8.35pm AEST.
The webinar will provide producers with the information to make better informed marketing decisions. Mr Herrmann's focus is the financial enhancement of primary production and effective price risk management.
This webinar is limited to 100 participants. It will be recorded and published on the Leading Sheep website. Registrants will receive a link to the recording.
Participants are urged toget in early with questions so that they can be addressed on the night. Have a question you'd like answered? Enter it during your registration or email it to [email protected]
Please send your questions, comments and feedback to: [email protected]
The link to register can be found here.
Water issues unplugged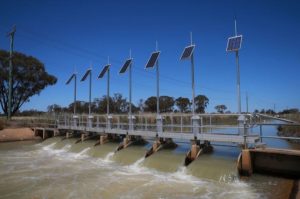 The Rural Press Club of Victoria will also hold a webinar on Thursday 23 July, focussing on unplugging the water issues for agriculture.
The rural press club said it plans to conduct a series of free webinars in coming months as COVID-19 continued to restrict its ability to host lunches and networking opportunities.
The webinar — 'Water unplugged – lifting the lid on Australia's water market' — will start at 2pm. It aimed to discuss the challenges of navigating the complex and often-frustrating water market, the club said.
The webinar's panel of farmers and industry experts will be moderated by ABC Rural's Kath Sullivan.
Panel members will include Goulburn Valley dairy farmer and former Dairy Australia Chairman Geoff Akers, northern Victorian grain and maize producer Craig Reynolds, Aither founding director Chris Olszak and Waterpool Trading chief executive Peter Lawford.
To register for the water webinar click here.