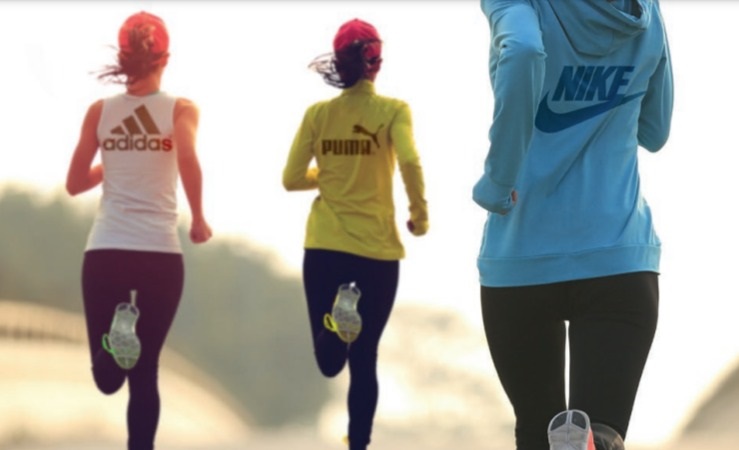 ANIMAL welfare body FOUR PAWS has investigated major sportswear brands and their use of wool from mulesed sheep.
The global body is now calling on the world's largest sportswear manufacturer Nike to make a commitment to use certified non-mulesed wool.
Sportswear is the fastest growing apparel sector and according to Australian Wool Innovation, there is currently a retail boom in outdoor sectors such as hiking and biking. Merino wool's inherent qualities, such as thermo-regulation, breathability, odour resistance – and superior softness next-to-skin – make the fibre the perfect choice for sports, outdoor and athleisure apparel, AWI says on its website.
However, in a new report,  Sweating the Details: The use of merino wool in sportswear FOUR PAWS, has investigated the use of mulesed wool by the ten largest sportswear brands.
The report focusses on the market leaders — Nike, Adidas and Puma — which, combined, make up a third of the sportswear industry's market value.
It has highlighted that Nike is lagging behind its two biggest competitors Puma and Adidas in terms of animal welfare. Both brands have already made plans to switch to certified mulesing-free wool; Puma in 2025 and Adidas in 2030.
FOUR PAWS is calling on Nike to take this important step and align with consumer expectations towards greater animal welfare.
The report found that Merino wool is increasingly used not only in thermal underwear, but also in activewear, yoga pants, sports bras, cycling shorts, and running shirts, due to its unique characteristics: breathable, elastic, antimicrobial, and thermoregulating.
Because of wool's increasing popularity in sportswear, there is an urgent need to increase animal welfare responsibility in supply chains, FOUR PAWS said.
FOUR PAWS' head of the wool campaign Rebecca Picallo Gil said Nike claims to support mulesing-free wool, but so far has not taken any concrete action to exclude its use.
"We have tried to contact the company several times.
"Unfortunately, there has been no response to our questions about the country of origin of the wool and measures to exclude mulesing," she said.
"We therefore call on Nike to reliably exclude animal cruelty methods in their supply chain by committing to certified mulesing-free wool.
"This will have a huge impact on millions of lambs, saving them from severe pain."