THE yoyo activity of the wool spot auction market continued this week, with most qualities losing ground on price.
Clearance rates were better, with almost 87pc of offered wool finding a home. The trend continues sideways at best as demand signals remain muted.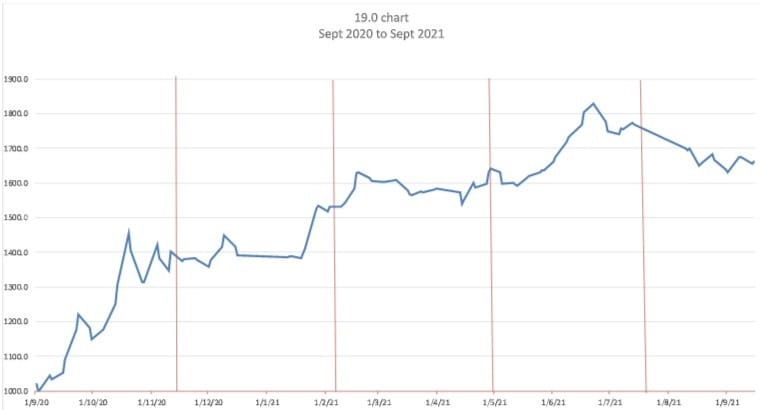 The volumes on the forward contracts remain worryingly low. What wool that did trade was flat to cash for the early Spring, a premium of 15 cents for the remainder of the year and a 35-cent premium into the Autumn of 2022.
The depth of that support is yet to be tested, with sellers reluctant to put up meaningful volume. The positive outlook on both livestock prices and seasonal conditions is being suggested as a reason for the lack of activity. As the graph below indicates, although monthly volumes do vary, the trend is evident and not price nor climate-related.
A survey of growers indicated that only 17 percent of growers feel there is adequate information about risk management and just as concerning only 23pc felt their knowledge of risk was good enough.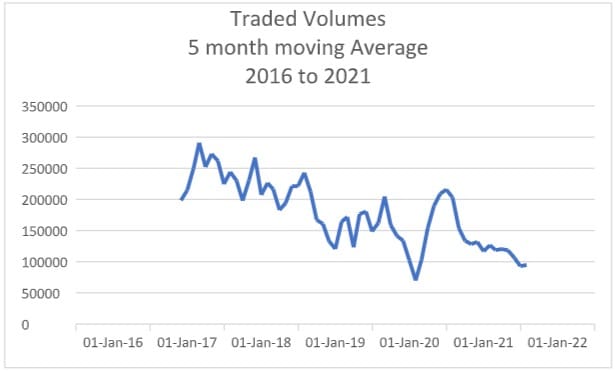 The coming week should see forward bids hold around cash pre-Christmas and slight premiums into the New Year. Buyers are yet to be fully tested as selling remain hesitant.
This week's trades
September 19 micron                                                    1663 cents                        5 tonnes
October 21 micron                                                        1280 cents                        5 tonnes
March 19 micron                                                           1700 cents                        5 tonnes
Total 15 tonnes