THE wool auction market continued its sideways tracking after the initial first week fall and forward trading remains restricted.
That spot fall stripped around 5 percent off season closing levels and set prices, that had peaked in June towards the lower edge of the trading channels established for the last 18 months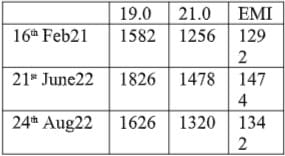 As illustrated by the 19 micron price chart below and the accompanying volatility chart, these periods of range trading and low volatility are extremely rare. The current range channel (plus/minus about 6pc) for 19 micron has been maintained for 18 months. We need to go back to 1979-1983 to find a similar channel, 535-593 cents, that lasted 40 months.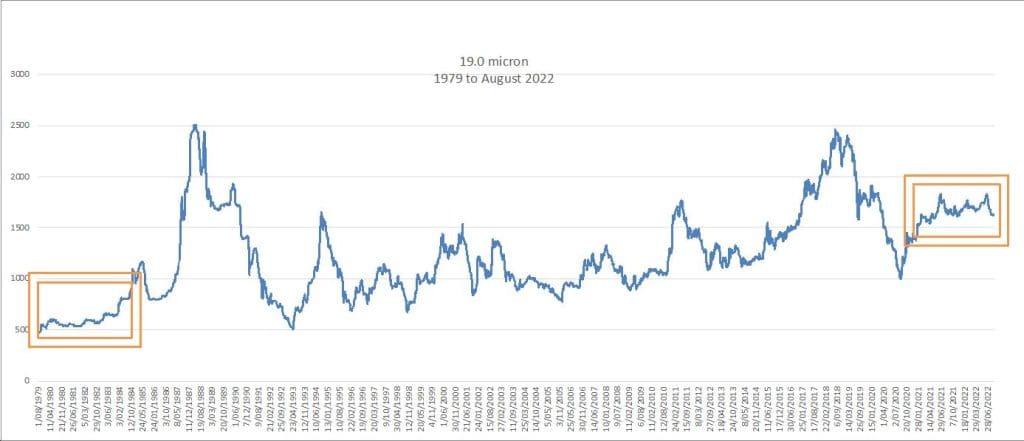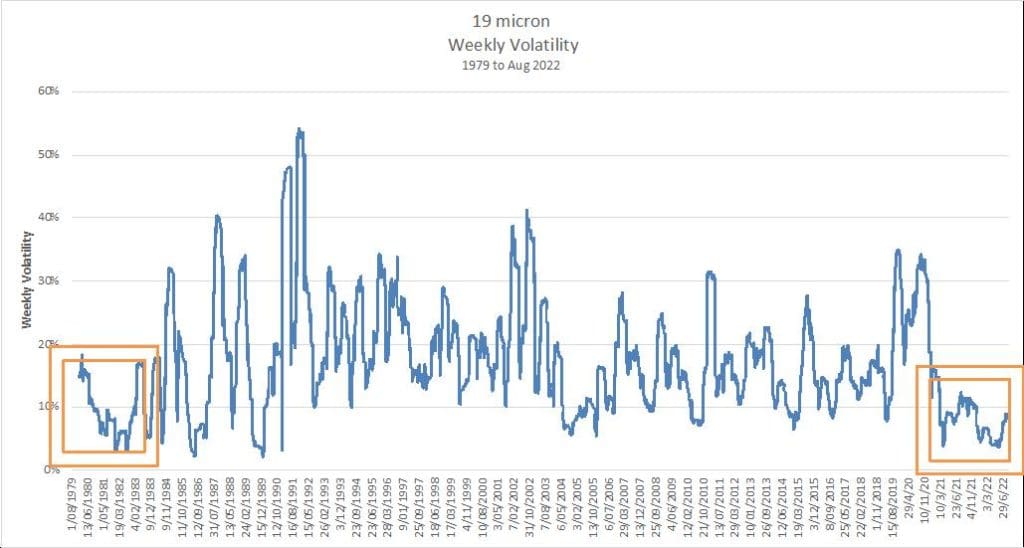 So where to from here? The forward markets have been stubbornly restricted in volume and maturities since the resumption of sales three weeks ago. Buyers, guided by overseas demand, have restricted trading to the Spring window (September to November). Price range has been tight and targeted at the lower range of the price channels depicted in the earlier table.
For 19 micron, interest remains pre-Christmas at 1570-1590 cents and for 21 micron at 1250-1270 cents (about 2-3pc discount to cash.)
New Year interest remains relatively stagnant. Buyers have modest pick-up limits for the first half of 2023, around 5pc under current cash levels, but are finding it difficult to engage customers without stronger indications from the seller/grower side. Current selling levels remain at a premium to cash and appear unattainable at least in the medium term.
Looking for positive signals is a difficult pursuit. Cotton price volatility has been a wild ride, with limit up and limit down days (400/500 points/around 5pc) happening on multiple days in June, July and August. Prices have been high relative to wool, with cotton trading over US100c/lb for the majority of the year.
Coming of a high of US130c/lb+ in May, extreme volatility in the last quarter saw the price fall below US90c/lb is July to recover to US112c/lb at present.
The wool to cotton price ratio remains below four, indicating no headwinds from that direction. Cotton supply conditions remain poor having been impacted by adverse US weather conditions.
The announcement this week of resumption of trade between South Africa and China will impact the global supply dynamics in wool. We will see how this will play out over the next few weeks. How much was factored in by holding of orders ahead of the lifting of the ban will become evident, but a likely increase in supply will likely subdue any hope of a breakout of the current price channel to the upside.
This week's trades
September 21 micron                                    1580 cents                         10 tonnes