IT was another hellish week for the wool spot market and as Winston Churchill said: "If you're going through hell, keep going."
Falls at Australian auctions were consistent across all Merino fleece categories, with declines of 3-5 percent for the second week in a row.
Demand, or lack of it, was again the key driver. The world economic outlook as still clouded at best, leading to a lack of consumer confidence.
Price charts indicate that we have broken through medium term support levels these last two weeks. This is not uncommon markets to overreach and a bounce is still a possibility.
The forward markets were again confined to trades in 2024 with June, July and August executed at 1520 cents early in the week and again at 1500 cents after the auction close for the 19 Micron Price Guide. This represents a significant premium to Wednesday's close of 1418 cents.
The prompt window and the Spring remains uninviting to buyers, with no clear signals coming from the offshore processors. Concerns endure as economic conditions in Europe remain poor and anticipated Chinese stimulus likely to be underwhelming.
The best bids in the forwards are now out to Spring and Summer of 2024 and into 2025. The chances of a short-term bounce appear to be diminishing with just three more selling weeks until the mid-year break. With macro indicators and momentum against the market any bounce should be viewed as an opportunity to place some hedges.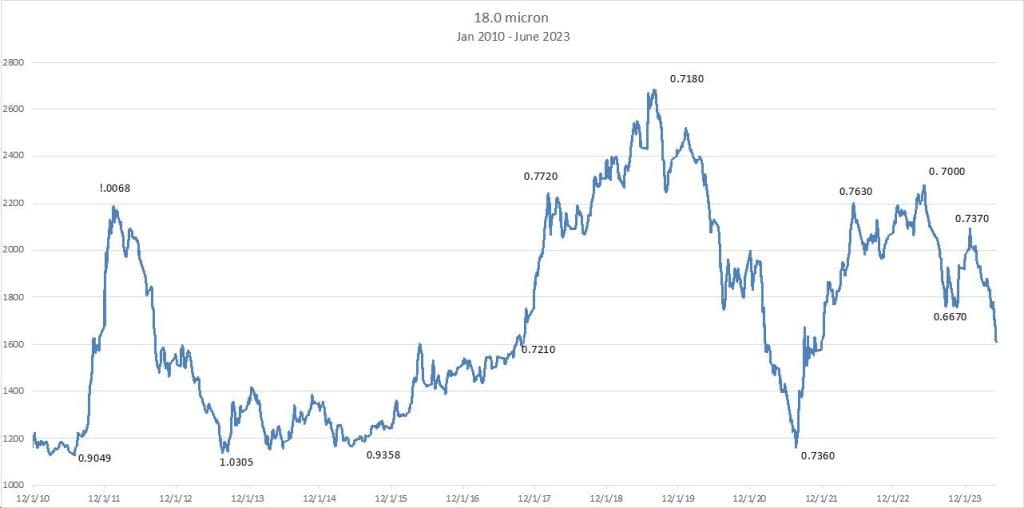 This week's trades
June 2024      19 micron                  1520 cents                           5 tonnes
July 2024        19 micron                  1520 cents                           5 tonnes
August 2024   19 micron                  1500 cents                           5 tonnes
Total                                                                                                  15 tonnes