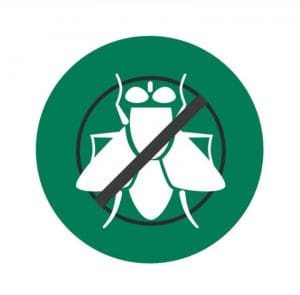 WESTERN Australia's innovative Flystrike Assist app has been updated and revamped ahead of an expected high-risk blowfly season in the state.
WA's Department of Primary Industries and Regional Development said recent widespread rain, coupled with forecast warm spring temperatures, is expected to combine to produce perfect conditions for flystrike.
Flystrike is a significant health and welfare issue, which costs Australian sheep producers $280 million annually from lost productivity and treatment cost, the department said.
The revised app, developed by the Department of Primary Industries and Regional Development, is now more user friendly and includes all the commercially available preventative flystrike chemicals.
Click here to get the latest Sheep Central story links sent to your email inbox.
Department agriculture development officer Julia Smith said the Flystrike Assist app was a useful tool to help sheep producers to manage essential chemical withholding periods.
"Flystrike chemicals have strict withholding periods and as it's essential for producers to follow label directions to allow the chemical to break down before wool is shorn or the animal is slaughtered.
"The app enables producers to choose the chemical they intend to apply, access all the details about its withholding requirements and protection period, set an application date and prepare a flock treatment timeline," Ms Smith said.
Flystrike Assist app does not require internet access
The Flystrike Assist app does not require the internet to run and can easily be downloaded for free onto mobile devices.
For those that prefer a hard copy, the department has a paper-based Flystrike Chemical Planner available on its website and from the Albany regional office.
Ms Smith encouraged producers to monitor their flocks closely as the weather warmed up and to treat affected animals promptly.
"Highly wrinkled sheep are most at risk, as well as those with long wool or showing signs of fleece rot.
"Sheep with high levels of dags are also at risk of breech strike so it's important to have a sound worm management plan to reduce the risk of flystrike," she said.
"Smaller body strikes can be difficult to pick up, making it important to inspect individual sheep, especially where the strike risk is high.
"Any affected sheep should be yarded and treated immediately," she said.
More information about short and long term strategies to manage flystrike is available at agric.wa.gov.au by searching for 'flystrike'.
The updated Flystrike Assist app is available for free form Android and iOS devices and can be downloaded from the department's website by searching here.
Source: WADPIRD.