WESTERN Australian sheep producers will get the latest information on Yardstick flock benchmarking, biological wool harvesting and reproductive research at a Katanning Research Station field day on 26 October.
The Department of Primary Industries and Regional Development and the Federation of Performance Sheep Breeders' event will also feature presentations by Australian Wool Innovation (AWI) and the University of Sydney.
The Yardstick program has been collecting objective measure data for more than 25 years, providing sheep producers with valuable flock breeding values to improve flock performance. It includes more than 30 measurements for sheep meat, wool and easy care traits.
DPIRD research scientist John Paul Collins said the October field day would include pre-shearing classing and mid-side wool sample data from the 2022-drop hoggets.
"Results from 12 Merino rams in the 2022 program will be discussed, including 10 entrants from WA studs and two sires linked to nine sites from around Australia.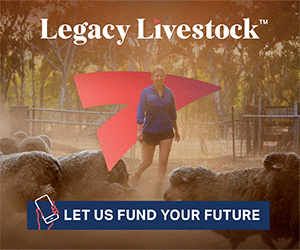 "Measurement data from 640 hoggets has been collected, including weight, eye muscle and fat depth, wool measurements and scoring for a range of easy care and conformation traits," he said.
Field day visitors can also see the new Feed Intake Facility and hear about DPIRD research to assist the development of Australian Sheep Breeding Values for methane and feed conversion efficiency.
DPIRD research scientist Beth Paganoni said the new trait inclusions were in response to the changing demands of sheep meat and wool customers.
"DPIRD is collecting gas measurements using methane chambers at the new Feed Intake Facility to inform genomic selection for lower methane emissions from sheep.
"These measurements are part of the department's research to investigate the genetic relationships between feed intake, body composition and methane emissions," she said.
Australian Merino Sire Evaluation executive officer Ben Swain will discuss how ram breeders can get involved in AWI's recently announced Flystrike Genomic Reference Flock project. Measurements on the time and location of flystrike will contribute to a flystrike ASBV.
Lead researcher from the University of Adelaide Professor Phil Hynd will provide a demonstration of AWI's biological wool project and field day visitors will be able to see treated sheep.
AWI Chairman Jock Laurie said the project was all about providing wool harvesting options for wool growers.
The field day program will also feature a presentation on the factors affecting the success of artificial insemination, by Dr Jessica Rickard from the University of Sydney.
The Sheep Field Day will be held at DPIRD's Katanning Research Station on Thursday, 26 October from 10.30am – 4pm. For more information and to register for catering purposes contact Dale Sutton on 9821 3333 or [email protected]