PEAK grower body WoolProducers Australia will hold a contested election among five nominees for three positions on its board.
The eligible nominations received for the independent director positions include former WPA director Helen Carrigan from East Gippsland in Victoria; Monaro producer Angus Hobson in New South Wales; current WPA director Simon Riddle in Violet Town, Victoria, NSW producer Skye Ward at Bungendore and incumbent independent director Stacey Lugsdin from Hay in NSW.
Click here to find out more about the candidates.
President Steve Harrison said that the level on interest for this year's election was pleasing for the organisation and provides an opportunity for member wool growers to vote on who they think will best represent their interests in the national policy setting.
"We are really pleased to have five great candidates vying for election to our board.
"The independent directors add a lot to our discussions and overall culture of our board and organisation," he said.
The successful candidates will be required to become directors of WoolProducers Australia Ltd as part of the WoolProducers Australia executive for a term of two years.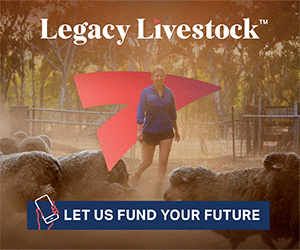 Candidate statements will be published on WoolProducers website and made available with the ballot paper.
Mr Harrison urged all eligible growers to read the candidate statements and consider who will best represent your interests in terms of policy setting and advocacy on behalf of industry before they vote.
All wool growers who are direct members of WoolProducers Australia or are members of a State Farm Organisation that is affiliated with WoolProducers Australia — including NSW Farmers Association, Victorian Farmers Federation, AgForce Qld, Livestock SA, Tasmanian Farmers and Graziers Association and WAFarmers — are eligible to vote.
For the first time voting will be conducted electronically with independent voting solutions company, Vero Voting conducting the ballot on WoolProducers behalf.
There is also a mechanism for those who are unable to vote via email, whereby a voice message can be left at 02 6110 2067 by COB 16 October with name, phone number and State Farming Organisation and an alternative will be arranged.
The close of voting is Friday, 3 November. The results will be declared at the 2023 WPA Annual General Meeting on 9 November, 2023.
Further information can be obtained from the WoolProducers Australia office via [email protected] or on the website https://www.woolproducers.com.au/director-elections