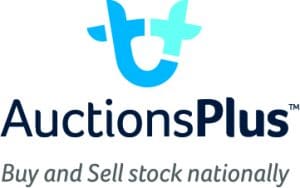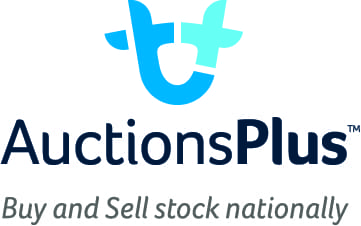 FIRST cross ewes with lambs sold to $316, young Merino ewes made $240 and Merino wether lambs made to $126.50 in online sales last week.
AuctionsPlus market operator Emily Porter said sheep prices have been impacted by rain falling over large parts of the eastern states.
Last week 81,841 sheep and lambs were listed in the Tuesday Sheep, AuctionsPlus Lamb and Thursday sheep sales, with 204 out of 251 lots selling, achieving a 82 percent clearance.
Prices for ewes and lambs peaked at $316 for a line of 2.5 year-old first cross ewes with Poll Dorset and White Suffolk lambs.
Merino ewes presented well last week, including lots comprising maidens and proven breeders. A stand-out line of unjoined 14-15 month old ewes from Bordertown, South Australia, made $240.
A line of two year-old unjoined ewes from Barham, New South Wales, made $204 and are ready to join. Another stand-out line of 5 year-old Merino ewes from Jerilderie, NSW, made $216.50. These ewes were March shorn, unjoined and will be heading south into Victoria.
Ms Porter said first cross ewes were tighter in supply and the lower numbers increased competition. A line of 13-15 month-old first cross ewes from Trundle, NSW, made $242.50. These ewes headed across the border into South Australia. Another noteworthy lot of first cross April/May 2017 drop ewe lambs at Coonamble, NSW, sold for $199.50 to a Victorian buyer.
A line of maiden Dohne ewes from Barham, NSW made a solid $200. Again, stock heading south to Victoria. Ewes are unjoined and ready to join to the ram of choice!
In Queensland, a line of 1600 16-18 month-old Poll Merino wethers with a 19mm fleece sold in two for $92 (49kg live) and $90.50 (42kg live). The wethers were sold on property in Ilfracombe and both lines will stay in the Sunshine State.
In the Riverina, 1400 Merino wether lambs at Hay, NSW, were split into two lots and made $126.50. The wethers weighed 39.5kg lwt and had a 19 mm fleece. A line of Merino wethers at Binalong, NSW, 47kg lwt and with a 45mm fleece, made $128.
Store lamb sales by weight:
20-23kg made $82 to $95.50 to average $87 or 380c/kg live
26-29kg made $93 to $113 to average $105 or 370c/kg
30-32kg made $87.50 to $120 to average $104 or 327c/kg
33-35kg made $99.50 to $123 to average $111 or 323c/kg
36-38kg made $106 to $128.50 to average $116 or 309c/kg
39-40kg made $111 to $130 to average $123 or 309c/kg
43kg+ made $120 or $276c/kg