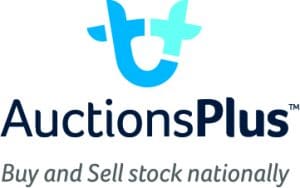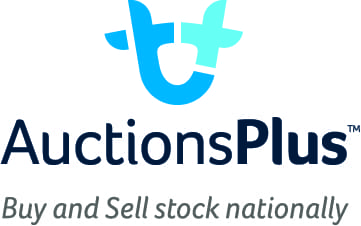 FIRST cross ewes sold to $304, ewe lambs to $244 and Merino ewe hoggets made $234 on AuctionsPlus last week.
AuctionsPlus market operations supervisor Tom Rookyard said sheep and lamb numbers were last week boosted across the southern and eastern parts of Australia, with 97,206 head offered, 31,696 more than last week.
"Good rain across large sections of Victoria and NSW saw buyers head inside and jump online with 573 unique bidders logged into our sheep auctions.
"The offering was once again dominated by lambs with over 54,000 on the box," he said.
"The state with the largest increase in numbers was NSW with almost 20,000 more sheep offered than the previous week."
Merino ewe lambs and hoggets ranged from $85-$234, and averaged $175. The top-priced mob was a line of Avenel bred 57kg future breeder ewe hoggets from Deniliquin, NSW. Young Merino ewes aging 2.5-4.5 years old sold from $135-$192 and averaged $167. Aged Merino ewes sold from $85-$182 and averaged $139.
A large offering of Merino wether lambs sold from $73-$137.50 and averaged $99, and wether hoggets made $95-$109.50 and averaged $102. Grown wethers averaged $117 and ranged from $103-$128.50. The top-priced mob was a line of Severn Park blood, 74kg wool cutters from Cooma, NSW.
First cross ewe lambs averaged $194 and ewe hoggets averaged $244, selling from $130-$308 for a line of unjoined 64kg young ewes from Kingston, SA. The 6-7 month-old, 52kg ewe lambs at Kingston sold for $236.
The highlight in the store lambs was a line of 45kg second cross mixed sex Dorset suckers from Benalla, Victoria, that sold for $133.50. A line of 36kg second cross mixed sex Poll Dorset suckers from Junee, NSW made $131. Some 36kg second cross White Suffolk mixed sex suckers from Reedy Creek, SA,sold for $127.50.
Lamb sales by weight:
18kg to 22kg made $59.50 to $101 to average $78 or 378c/kg live
23kg to 26kg made $72.50 to $111.50 to average $94 or 378c
27kg to 30kg made $82 to $121 to average $99 or 343c
31kg to 34kg made $94 to $121 to average $110 or 329c
35kg to 37kg made $85.50 to $131 to average $115 or 318c
38kg to 42kg made $113 to $130 to average $119 or 298c
Source: AuctionsPlus.