FIRST cross ewes sold to $440 a head and were followed by three lots topping $400 at Bendigo's annual first cross ewe sale on Friday.
The market toppers and the winner of the James L Cartwright Memorial trophy as the sales highest bid pen, was awarded to 96, June-July 2021 drop ewe maidens from first-time sellers Ian and Lynn Rathjen, Pina Border Leicester stud, Colbinabbin.
The September-shorn Border Leicester-Merino cross ewes weighed in at 80kgs full on farm and sold to Hamilton livestock agency, KP Lanyon Pty Ltd. The ewes were sired by the Rathjen's family own Pina-blood stud BL rams out of Boonoke blood Merino ewes.
Overwhelmed by the result, Ian Rathjen said the sheep have had an abundance of feed through their entire life and had experienced no trouble with flood waters like many other presenting in this sale.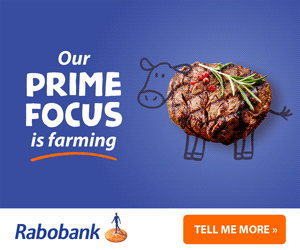 The second lot to exceed the $400 threshold — sold at $420 — was a yard of 141 bred and prepared D.R. Collins and Partners, Bridgewater North.
The September-October 2021 drop ewes were sired by Blackgate BL rams out of  Alma and Muloorie blood Merino ewes and had an impressive average full weight of 84kgs at just 13-14 months of age. They were also awarded the sale's best- presented blue-ribbon, and similar to the market toppers were purchased by Hamilton agent, Lanyon Livestock.
The third lot to exceed a $400 price tag was a yard of 107 prepared by Monmore of Elmore. The non-breeder lot was bred ex Riverina-sourced Merino ewes and weighed 72kgs.
Most other drafts were principally all early Spring shorn and made from $300 to $385, while other younger and/or smaller framed lots were available from $250 to $300.
To watch vision of the opening run of sales click this link:
https://www.facebook.com/SheepCentral/videos/2458439354319974
Sale had some price inconsistencies
McKean McGregor auctioneer, Alex Collins, said while demand was strong and enthusiastic for the renowned and repeat breeder lots, the market suffered some price inconsistencies for those not as well known or many first-time sellers.
The reason for this was difficult to fathom Mr Collins said in a post-sale interview with Sheep Central.
The sale was interfaced with Auctions Plus and lot sizes as a consequence were pre-set. This meant buyers were unable to purchase unrestricted runs as they have been able in previous years, Mr Collins said.
Mr Collins said he approached this year's feature BLM-cross sale with trepidation due to the recent weather and widespread flooding.  As 6th and 7th generation of their family's Bridgewater North farm they have bred and supplied sheep to this annual fixture since its inception. They said prices were off the highs of last year's $480 for 1.5yo and $432 for ewe lambs, but were still satisfactory.
Despite this, Mr Collins said the overall the depth of the enquiry was very impressive. It was a big crowd and possibly as large as has been seen at Bendigo for some time.
"Recent wet weather, local flooding, road closures and a lack of October sunshine since shearing has meant a lot of the ewe lambs especially lack the growth and bloom normally expected of the Bendigo ewe lamb penning.
"A number of nominated lots were also withdrawn from sale because they have become locked behind water and were unable to yarded and trucked," Mr Collins said.
To watch his full interview with Sheep Central, click this link:
https://www.facebook.com/SheepCentral/videos/513842583937586
Ewe lamb offering not as big or finished
As mentioned, the yarding of this season's drop shorn ewe lambs, which has been a major feature of this annual fixture, was not as large nor as polished as usually.
Most regular vendor lines lacked the growth and bloom normally expected of this Bendigo feature yarding, but this had limited bearing on the result which grew stronger as the sale proceeded with many of the smaller restocker drafts making comparable prices to this sale of 12 months ago.
Opening the ewe lamb run was the lead draft from G.J. and D.M. Allan's renowned 'Melrose' first cross lambs from Thyra, New South Wales.
The October shorn lambs 7-8 month-old lmabs were bred from large-framed South Australian-bred Merino ewes and by Moola BL rams. The first draft of 57kg ewes made $350 and the second line of 49kgs lambs made $320.
Similar to the opening sales of 1.5 year-olds, a pen of D.R. Collins and Partners March-April drop ewe lambs were among the highest priced.
The Collins family's first-draft of 260, displayed the excellent weight of 63kg at 6-7 months of age, made $375 on a first hammer for 140, and $355 on a second hammer for 120 head.
The second draft lots of the D.R. Collins and Partners made to $340 for a line 198 (56kg).
To watch vision of the opening sale of ewe lambs follow this link:
https://www.facebook.com/SheepCentral/videos/615156663631078
As guide, pens offered with weights displayed 55kg and above made $264 to $375 and those weighed between 50-55kg made $252 to $322.
Lighter restocker and later joining lots weighing 45-50kg made $220 to $343 and the 40-45kg ewe lambs made $170 to $282.
Overall ewe lamb prices averaged $275 per head at $5.67/kg with an average weight across the 9000-strong penning of 48kg.
Buyers from across the entire state were active on the day with agencies from Hamilton, Ballarat, East and South Gippsland, the north-east and the local north central areas all strong and repeat supporters of the market.
Bendigo Associated agents McKean McGregor, Elders, Nutrien, FP Nevins and Ellis Nuttall conducted the sale and have a second crossbred sale planned for 2 December in order to sell listed lots unable to make the sale.