NEW Zealand's first chilled lamb exports arrived in China last month as part of a six-month trial.
NZ processor Alliance Group dispatched frenched racks to high-end restaurants, hotels and retail outlets in Shanghai following the signing of a Memorandum of Cooperation between China and New Zealand in March.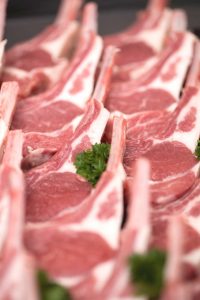 The products were processed at the company's plant at Pukeuri (Oamaru) before being air-freighted to China.
Alliance Group has been working in China since the mid-1990s and is now the largest exporter of NZ lamb to that country.
Alliance Group chief executive, David Surveyor, said the consignment was a significant milestone for Alliance and its in-market partner Grand Farm.
"We are New Zealand's largest lamb processor and exporter and the country's only 100 percent farmer-owned major red meat co-operative, so it's great news for Alliance Group and our farmer-shareholders," he said.
"Chilled exports to China offer significant opportunities for the co-operative, commanding a premium over frozen products, so this fits with our business strategy of capturing more market value."
"We're investing in creating new product forms and ranges that will be either produced from source or potentially further processed in the market to meet the growing demands of China's food service sector. We're also focused on understanding consumer tastes and getting better at matching our products and markets," he said.
Last month, Alliance took part in a five-day NZ Trade and Enterprise China Immersion program alongside its in-market partner Grand Farm.
The program focused on supporting the company's accelerated growth in the Chinese market and maximising the opportunities of working together with Grand Farm to extract value from the supply chain.
The visit enabled Alliance to gain a greater in-depth understanding about Chinese consumers and food service sectors, Mr Surveyor said.
"This included immersion in a Chinese household, in restaurants and with chefs to learn exactly how to target customers live, what kind of products they are looking for and why. These insights, along with our experience in China, will help us over the course of this six-month chilled trial."
Last year, Alliance dispatched a new range of market-ready retail packs to China. The lamb products, co-branded with Grand Farm are now available in China's retail and food service sectors.
The launch of the chilled program was welcomed by NZ primary industries minister Nathan Guy.
"The air-freighted consignments from Alliance and Greenlea Premier Meats mark a significant step towards enabling permanent access for New Zealand chilled meat to China," Mr Guy said.
"Chilled meat is a premium, high value and high growth product so this is great news for farmers, producers and the wider red meat industry. It's also welcome news for Chinese consumers.
"These are the first of many more shipments expected to be exported to China as part of the trial, which is a big step forward for our work to expand access to China for a range of meat products."
New Zealand's frozen red meat exports to China represented $1.14 billion in trade for the year ended 31 March 2017.
The chilled meat trial initially involves ten New Zealand processing plants.
"The meat industry and MPI are working hard to ensure the trial is a success and access can be opened up to all eligible premises at the end of the six-month period," Mr Guy said.
The rapidly increasing air links from NZ to China will also help with the trade. Since 2012 the number of services Chinese airlines can offer each week under arrangements between the two countries has risen from 7 to 59.