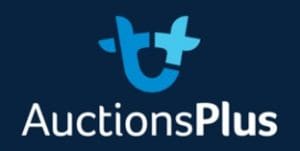 FINER wool was keenly sought online via AuctionsPlus last week, as the benchmark auction market indicator held firm.
AuctionsPlus market operations supervisor Tom Rookyard said it was "one step forward, one step back" for the auction wool market last week – with the AWEX Eastern Market Indicator gaining two cents on Wednesday and losing two cents on Thursday to close unchanged at 1525c/kg clean.
The West Australian market indicator lost two cents on Wednesday and then gained four cents on Thursday to close at 1572c/kg. The EMI in US$ also held firm, adding four cents and then losing five cents to close at US1220c/kg.
"At AuctionsPlus, finer types were keenly sought after and a total of 266 bales were sold online," Mr Rookyard said.
The top-priced lot online last week was a nine-bale line of 17.7 micron AAA Merino that made 1385c/kg greasy or 2040c/kg clean. This lot had 0.8 percent vegetable matter content, an average staple length of 72mm, yield of 67.9pc and tensile strength of 33 Newtons/kilotex. It was branded Eastlynne and offered by Primaries of WA.
A 13-bale line of 18.1 micron Merino fleece sold for 1254c/kg greasy, or 1863c/kg clean. The line yield 67.3pc, was 102mm long, with a tensile strength of 29N/kt and 0.5pc vm.
A seven-bale line of 19.1 micron AAAFM fleece with a yield of 72.7, staple length of 101mm, tensile strength of 42N/kt and 1.1pc vm made 1275c/kg greasy, or 1754c/kg clean.
A three-bale line of 20 micron fleece sold for 1146c/kg greasy, or 1598c/kg clean. It yielded 71.7pc, was 86mm long, with a tensile strength of 49N.kt and 2.6pc vm.
A 10-bale line of 21.1 micron AAAM with a yield of 74.3pc, average staple length of 117mm, tensile strength of 34N/kt and 0.5pc vm sold for 1110c/kg greasy, or 1494c/kg clean.
Mr Rookyard said there is an estimated 41,000 bales on offer in the three selling auction centres this week.
"The recent slide in prices was halted quickly by fresh interest as a result of the Nanjing conference where new sales were made.
"One would expect the market to remain firm, in view of the tight supplies of quality, sound wool available," he said.
Source: AuctionsPlus.