A PREDATOR control field day will be held in June at Goondiwindi, on the NSW/Queensland border, giving sheep producers the opportunity to look at the different control methods and talk to the experts on strategies and products.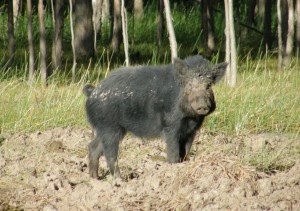 The event, being held on Wednesday 24 June at the Goondiwindi Showgrounds, will include products and displays showcasing fencing types, manufactured baits, trap types, remote cameras, fencing machines, pig baiting stations, pig traps and much more.
Extension officer with the Department of Agriculture's Leading Sheep program, Alex Stirton said the day would essentially be a 'one-stop predator control shop' for northern NSW and southern Queensland sheep producers.
"With the increasing pressure from predators affecting the region, this will be a great opportunity for producers to come along and have all the up-to-date information and products in the one spot," Mr Stirton said.
The day will also include presentations from producers about their experiences with fencing, guardian animals and pig control.
The Leading Sheep program is an initiative designed to lead the way for a more profitable Queensland sheep wool industry through application of new technologies, knowledge and skills. The program is a partnership between the Department of Agriculture and Fisheries and Australian Wool Innovation, with support from AgForce.
Field day information sessions:
9am: Guardian animal session – the use of Maremmas and donkeys (local producers)
10:20am: Exclusion fences – how the fence has helped me (local producers)
11.30am: Pig control – some success stories (local producers)
Mr Stirton said there will be plenty of time for producers to walk around and look at the displays, talk to the companies about their products and decide what products best fit in their predator control system.
Food and drinks will be available to purchase throughout the day and producers must register their attendance by Wednesday 17 June.
For more information or to register attendance, visit www.leadingsheep.com.au or contact Alex Stirton (Department of Agriculture and Fisheries) on 0428 109 620 or Bec Morrissy, Waggamba Landcare on 0428 738 125.