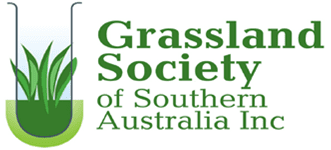 SUSTAINABLE and profitable grazing systems for livestock producers will be the focus of a field day in Victoria's mid-Goulburn region next week.
The field day on 8 March will feature Victoria's 2020 Coles Weekly Times Beef Farmers of the Year Olivia and Tom Lawson who will highlight the importance of land stewardship and profitability.
The event at Paringa, Murrindindi is being organised by the Grassland Society of Southern Australia (GSSA) Mid Goulburn branch in conjunction with Goulburn Broken CMA.
GSSA Mid Goulburn branch president Ron Harris said the event aimed to help North East Victorian producers better understand the importance of good land stewardship, moving to carbon neutrality and operating productive and profitable grazing enterprises.
"It will highlight sustainability while emphasising you can do this and be profitable," Mr Harris said.
The event had been planned in spring 2021 but had to be cancelled due to COVID-19 lockdowns.
It will be the GSSA's first in-person event in Victoria since the start of the pandemic.
Tom and Olivia Lawson, together with their sons Oscar and Monty run the stud cattle operation known as Paringa, close to the Murrindindi River near Yea.
Paringa was founded in 2006 and now operates as a diverse stud beef business running about 400 Red Angus, Black Angus and red and black composite Stabilizer® cows.
The Lawsons are passionate about sustainable farming, best practice animal welfare and beef production, a focus which also saw them achieve the Landcare Victorian Sustainable Farming Award in 2014.
Also on the program, Greenham livestock supply chain manager Jessica Loughland will outline the importance of sustainability in their Branded Beef programs, adding to the company's focus on meat quality and welfare. Every year, Greenham is responsible for processing cattle from almost 10,000 suppliers and producing beef products for millions of domestic and international customers.
Margaret Jewell from Meat and Livestock Australia (MLA) will talk about Carbon Neutrality by 2030 (CN30) and present tools that will help producers in North East Victoria to achieve that goal.
Dr Susan Orgill from NSW Department of Primary Industries will talk about the benefits of carbon farming and using farm management to increase soil carbon of grazing enterprises.
After lunch farmers Grant Sim, who runs a beef/pasture cropping operation at Lockington, and Fiona Conroy, who has a beef/sheep enterprise on the Bellarine Peninsula, will explain how they put sustainable farming into practice.
Ms Harris said all speakers would have information relevant to local producers and what can be implemented locally.
"It's about sustainability but in a total sense – good farming practices and being sustainable but also being profitable," he said.
All attendees must be fully vaccinated and check in on site. The seminar will be held at the Paringa selling centre and a COVID safety plan will be in place.
Registrations are now open at www.grasslands.org.au.