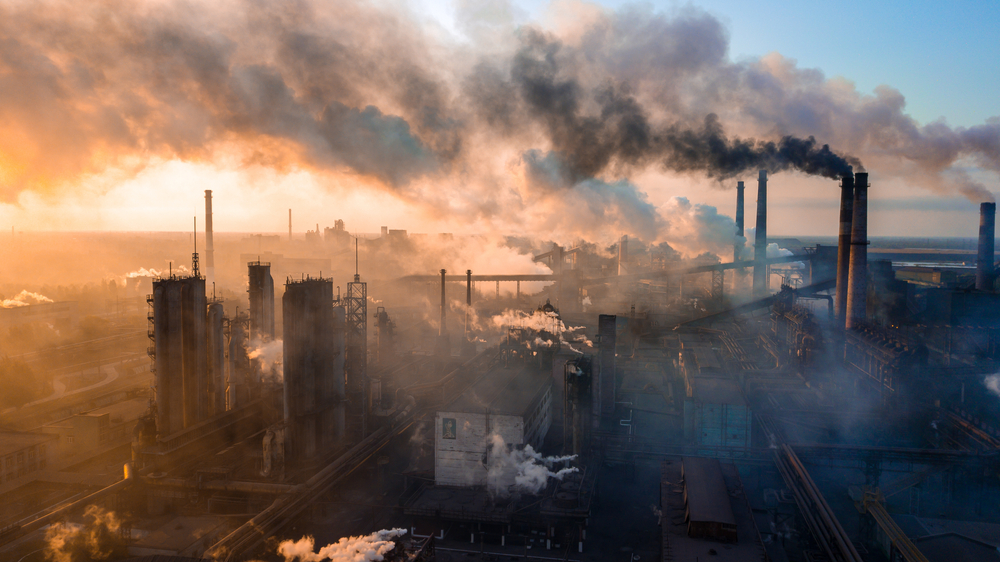 THE newly elected Albanese Government has taken the 10th anniversary of Australia's carbon market to announce a review of some of the controversial methods used to generate credits.
Federal minister for climate change and energy Chris Bowen has announced former chief scientist Professor Ian Chubb will head up the carbon farming review. Mr Bowen said he will announced the other rest of the review panel shortly.
Earlier this year, former advisor to the LNP Government and Australian National University Professor Andrew Macintosh labelled the three main carbon farming methods as a "fraud" – he told media those methods accounted for 80 percent of Australian credits.
In response, Mr Bowen made an election commitment to review those methods. Talking at today's Carbon Market Institute Symposium, he said integrity in the carbon market will be key to the government's agenda.
"A well-functioning carbon market is so important because a number of our policies will facilitate an increased role of carbon credits," he said.
"I want this review to be comprehensive, I want it to be concise and I want it to be thoroughly independent. We also have to recognise what has been achieved and what can be achieved.
"I genuinely do not have a view on Prof Macintosh's complaints, my view will be Prof Chubb's view in six months' time. If Ian Chubb finds a problem then we will try and fix them, if he finds no problem then we will continue."
The Government has also promised to review and make changes to the Safeguard Mechanism, which requires Australia's big emitters to offset if they exceed a baseline. Mr Bowen said he hoped the government's more aggressive targets encouraged participation from landholders.
"I'm hoping six months is short enough to not provide uncertainty but long enough for Prof Chubb to do his job," he said.
"In the meantime, I am all ears as to what signals we can send to encourage continued participation in the market while that review is going on. But I think carbon trading will become more important under our government."
The methods have not only been controversial for their integrity, many in Western Queensland and New South Wales have complained about them taking people out of the areas. For that reason, outgoing agriculture minister David Littleproud was planning to enforce reviews of all new large-scale projects.
With news of the review breaking earlier this week, Prof MacIntosh and a team of scientists put a series of recommendations in The Conversation today. (See more here)
Carbon market welcomes review
Carbon Market Institute CEO John Connor has welcomed the announcement by the Federal Government. He said the organisation was looking forward to seeing the government's climate policy.
"As we look back on what has been a tumultuous decade for the market, with some elements repealed and others advanced, today provides an important opportunity to reflect, but also to galvanise for what is a vital pivot point for the future of Australian business and emissions," said John Connor, CMI CEO.
"We are now on the cusp of a historic shift from taxpayer-funded crediting scheme to one that will be driven primarily by the private sector as it takes up demand from greater compliance obligations, but also voluntary commitments in the transition to net-zero emissions."
"However, for the market to serve its purpose of driving real and additional emissions reductions and removals, and directing finance to where it's most needed, the priority must be to make sure our carbon credits and their governance are fit for purpose."
"As such, we support the upcoming review as a key opportunity to build on and improve the integrity and investability of the carbon crediting framework that can also be leveraged for significant environment, Indigenous and other social co-benefits supporting sustainable land management and biodiversity conservation."
Must be for the farmer
The review has also been welcomed by RegenCo, which has projects across the country. But CEO and managing director Greg Noonan said the findings need to favour agriculture.
"Australia's carbon farming industry has gained significant momentum in the last decade. However, some historical carbon farming activities have been seen to lack rigour and brought the integrity of the entire market into question – triggering the need for this review," Mr Noonan said.
"Ultimately, this review must be about the farmer. As a sector, we need to do everything to support integrity, trust and certainty, and improve conditions for investment."
Co-Founder and head of science and strategy Tim Moore said he hoped the review was rapid, independent and resulted in changes that give more confidence in the industry.
"Advanced technology will improve the conduct and performance of everyone in the sector, and boost market confidence in the use of carbon offsets as part of the emissions reduction challenge," Mr Moore said.
"Carbon farming has the potential to deliver increased agricultural productivity, important environmental outcomes and generate new employment and revenue opportunities for rural and regional Australia."