AUSTRALIAN lamb exports reached 19,772 tonnes in February according to Department of Agriculture monthly shipment records released this week – up 3 percent year-on-year and the highest February volume on record.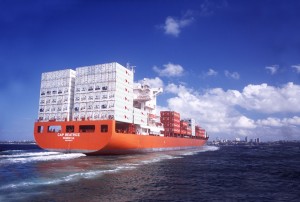 Almost all of the overall increase in lamb exports in February was attributed to greater volumes of frozen shipments (11,075 tonnes), while chilled shipments (8697 tonnes) remained relatively unchanged compared to last year.
The Middle East remained the largest market during the month and volumes remained firm year-on-year, at 4668 tonnes. Following closely behind was the US, with lamb exports totalling 4425t, up 2pc on year-ago levels, despite the disruptions caused by prolonged west coast port industrial action.
Demand from China was stronger in February, with shipments lifting 2pc on the corresponding month last year, at 3292t. Lamb exports to South East Asia registered 35pc growth year-on-year, totalling 1308t, while, in contrast, volumes to the EU were 7pc lower, at 1286t.
As seasonal conditions deteriorate in the major sheep producing regions, the strong international demand should offer some comfort for producers.
Mutton exports slow with ease in slaughter
Australian mutton exports in February were 24pc below the corresponding month last year, consistent with a drop in slaughter across the eastern states, at 14,243 tonnes. They were, however 19pc above the five-year average.
Shipments to the three primary mutton export destinations were lower, with volumes to the Middle East down 17pc, to 4704t, while exports to China were 34pc lower, at 3232t, and those to the US were down 18pc, at 1485t.
While smaller markets, there were notable increases in exports to Kuwait, up 131pc year-on-year, at 664t, Singapore (607t) and Qatar (279t), each up 9pc from the corresponding month last year.
Mutton shipments are likely to remain below year-ago levels for the majority of 2015, underpinned by lower slaughter, rather than waning demand.