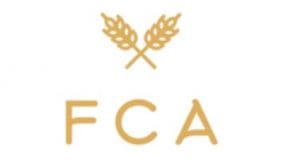 The National Party's in-principle agreement to net zero by 2050 is a welcome first step towards a stronger climate policy, according to Farmers for Climate Action.
FCA said the Federal Government is at the pointy end of its negotiations to finalise a net zero emissions by 2050 target as Prime Minister Scott Morrison prepares to attend COP26 in Glasgow.
Farmers for Climate Action chief executive officer Fiona Davis said the body is looking forward to seeing the details of the Federal Government's plan and what it will mean for regional communities and agriculture.
"This plan needs to be credible, in line with the latest science and take into account climate impacts farmers are already seeing on the ground.
"We need urgent action to reduce emissions this decade," she said.
"Farmers for Climate Action and its more than 6000 farmer members see great opportunity for farmers and regional Australia in strong climate policy.
"We believe regional jobs will flow from sending a clear signal to the market and unlocking investment in regional Australia," she said.
Ms Davis said regional Australia needed a strong voice as climate policy is created to make sure it capitalised on the opportunities available and boost regional jobs.
"Our recent report by Ernst & Young shows agriculture can achieve net zero emissions by 2040 while growing productivity.
"Agriculture is already leading the way with key industry groups signed up to net zero targets."
Glasgow commitment must foster agriculture – NFF
The National Farmers Federation last week said Federal Government's Glasgow conference commitment must allow Australian agriculture to continue to grow.
NFF president Fiona Simson said farmers must have strong public support from the Government to keep doing what they do best: producing the highest quality food and fibre.
"We don't and won't support policies and programs that will limit farmers ability to grow their business and restrict investment as we move towards $100 billion in farm gate value by 2030.
"The Australian Government has backed the NFF's $100 billion goal and agriculture is tracking well against what was always going to be a challenging target," she said.
Ms Simson said there is no case to provide greater focus on methane from livestock.
"In Australia we are already well down the path of reducing livestock emissions. We are advised that net zero doesn't mean zero for enteric methane, and we know that methane in agriculture is part of a broader natural cycle.
"Technologies to mitigate enteric methane are well advanced, and the place of livestock in soci0-economic and dietary contexts is critical," she said.
"Farmers are clear: a commitment to net zero does not mean cutting livestock numbers or locking up land wholesale."
Farmers for Climate Action is a movement of more than 6000 farmers and agricultural leaders working to ensure that farmers, who are on the frontlines of climate change, are part of its solution.