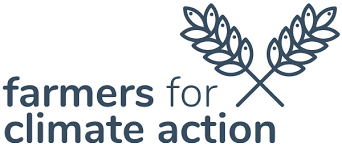 FARMERS for Climate Action has welcomed amendments to the Albanese Government's climate change safeguard mechanism package in legislation passed in Federal Parliament today.
The amendments include a hard cap on the emissions driving climate change, reduced use of and improved scrutiny of carbon offsets, and a freeze on the most controversial method of creating carbon offsets, known as "human induced regeneration" of tree cover.
The Albanese Government today passed its Climate Change (Consequential Amendments) Bill 2022 with the support of the Greens, in return for 13 amendments, including a new amendment that sets tougher limits requiring corporations to reduce pollution as well as buy carbon credits to offset their emissions.
The Greens deal effectively supports the government's intent to achieve a 43 percent in net emissions by 2030, backing Climate Change Minister Chris Bowen's reforms to the safeguard mechanism that caps the emissions of big carbon polluters. Under the legislation, the country's 215 biggest polluters must reduce their emissions each year or buy carbon credits if they fail to do so.
Farmers for Climate Action chief executive officer Fiona Davis said the group, representing more than 7700 farmers across Australia, has pointed out many times the perils of unlimited carbon offsets at a capped price taking over too much farmland.
"This agreement contains sensible measures and is a good start.
"The substance is in the execution and we'll be watching closely as this unfolds," Dr Davis said.
"The idea of having corporations justify their use of offsets for more than 30 percent of their baseline is a good one.
"A review of offsets in 2026-27 by the Climate Change Authority is also welcome, and the key to both is in the implementation," she said.
"Giving incentives to businesses who are willing to reduce their actual emissions is a logical step, especially as it reduces reliance on offsets.
"It's vital that all Chubb Review recommendations are implemented by the first of July to ensure the integrity of offsets," Dr Davis said.
"Minister Bowen has previously said that a 43pc emissions reduction is a floor, not a ceiling, and we hope to substantially exceed 43pc.
"Farmers have experienced devastating droughts, bushfires and floods driven by climate change, and this is driving up insurance premiums," she said.
"We need to reduce emissions to protect Australian farms so we can farm forever.
"We also want farmers and rural communities to be able to grasp the huge opportunities a shift to a low emissions economy brings: tens of thousands of renewable energy jobs for regional Australia and diversification of farm income into selling offsets, which can provide income during drought," Dr Davis said.
"These measures are a sensible beginning. We compliment the Government, Greens and cross bench on negotiating.
"We hope all MPs, including those from the Coalition, join future negotiations to create more certainty for farmers."
FCA welcomes a freeze on the HIR method as it believes this means less competition for agricultural land.