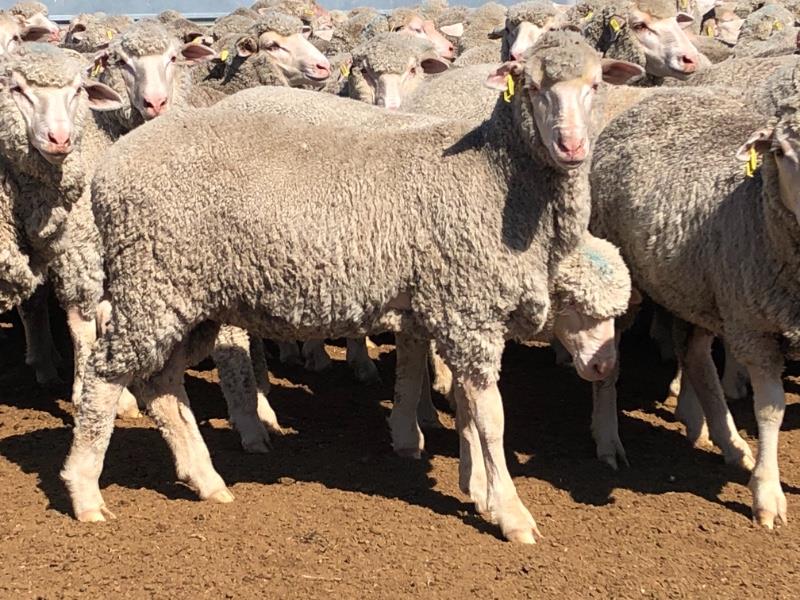 CROSSBRED and Merino ewe lamb prices increased online last week, as overall AuctionsPlus listings increased by 23 percent to 123,378 head.
The offering of 4932 first cross ewe lambs was 58 percent lower than the previous week, and despite a clearance of just 42pc, prices ranged from $190-$358 to average $277, $33 higher.
AuctionsPlus said the low clearance was an indication of seller and purchaser prices points misaligning, as high-quality lines were snapped up by bidders.
Merino ewe lambs sold from $135-$290 to average $234, up $61, shedding breed ewe lambs made $157-$603 to average $444, up $179, and the composite/other breed ewe lambs made $131-$319 to average $168, up $4. The 10,990 composite/other breed ewe lambs listed represented 9pc of the offering and 71pc sold.
New South Wales had the largest increase in lambs offered this week, particularly for crossbred and Merino wether lambs. Demand for new season lambs continued to fuel the market, with key restocking regions including central western NSW, the Riverina and south-west Victoria securing a vast majority of the crossbred and Merino wether lambs offered, AuctionsPlus said.
New season lambs continued to flow into the market, with a total of 75,590 head offered across the six categories. An easing in prices across the largest crossbred and Merino wether lamb categories was noted; however prices remained robust throughout, AuctionsPlus said.
Crossbred lambs accounted for 31pc of 38,621 head offered and a 93pc was recorded. Prices ranged from $108-$236, to average $159/head, or 451c/kg liveweight – back $3. A stand-out line consisting of 318 second cross White Suffolk/Merino future breeder ewe lambs weighing 50.1kg liveweight made the top price. The ewe lambs were April-May 2021 drop from Tomingley, NSW, and sold to a NSW buyer at Cowra.
The number of Merino wether lambs listed rose 47pc to 16,166 head and represented 13pc of the total offering. Demand and prices for the category slipped slightly, with prices averaging $136, back $6, and the clearance rates holding at 83pc.
Although still few and far between, the joined ewe categories registered a rise in numbers this week, with a total of 6419 head offered across the eight categories. Joined Merino ewes were the largest category, with an offering of 2410 head. Prices ranged from $142-$273, to average $210, with a 100pc clearance rate.
The 13,755 unjoined Merino ewes represented for 11pc of the total offering. The clearance rate for the category increased to 95pc and prices ranged from $127-$311, to average $215, back $21. A large rise in clearance coupled with easing prices is indicative of vendors eager to sell unjoined stock prior to the end of year, AuctionsPlus said.
NOTE: Prices as at 5pm, Thursday 10th December, 2021