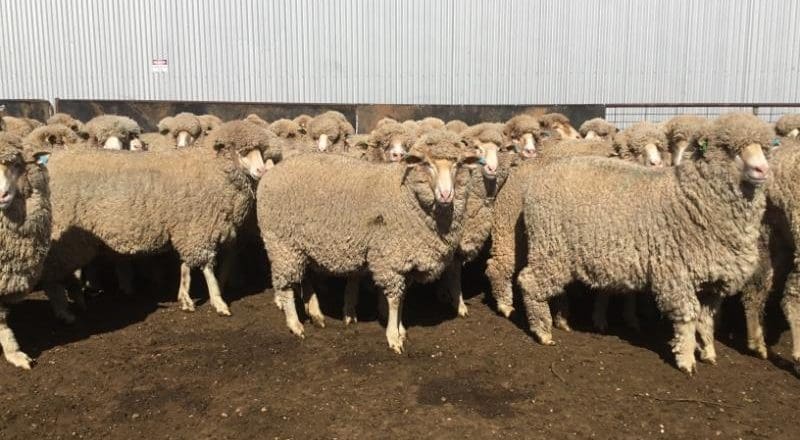 CRUNCHING the numbers is essential in working out what are the best buys in eastern Australia's hot market for breeding ewes.
Young ewe sales have set an impressive record already this spring including:
young Merino ewes making $512 at the Hay spring sale;
three pens of first cross ewes at the West Wyalong/Temora's sale selling for $500 with the sale average up $160;
about 4000 first cross ewes from Gnadbro near Collingullie, NSW, averaging almost $450.
Old ewe values have also lifted with the top five-year-old Merino classed breeders at Hay selling up to $282 for five-year-olds.
With the West Australian flock in a rebuild phase, it's stemmed the flow of breeders' sheep across the Nullabor which took the heat out of the prices in past years.
And it's resulted in eastern states buyers spending up big to secure numbers for their flocks.
Working out which sheep have the best potential return is important according to Jim Meckiff, who runs his consultancy business JM Livestock based at Wagga Wagga, NSW.
There were pros and cons with buying either young ewes or older sheep, and these needed to be taken into consideration when working out what to buy and how much to spend.
Maiden, young or older classed breeders?
In "back of the envelope" calculations done for Sheep Central, Mr Meckiff worked through the figures for both maiden, young ewes, and older, classed breeders.
Young ewes have youth on their side, but generally have lower lambing percentages and it needed to be remembered  they were classed out of the vendor's flock for a reason.
Mr Meckiff's calculations for two hypothetical mobs of Merino ewes – one maidens and classed breeders – saw them joined in November, lamb in April and their lambs sold off in September.
If the maidens scanned 110 percent in lamb and there were 15pc losses, then the reproductive value on those ewes was 95pc.
A mob of 100 ewes would therefore produce 95 lambs, weighing an estimated 23kg carcase weight when sold, or $184 a lamb based on 800c/kg. That equates back to $175 return across all ewes in the mob given the lower lambing percentage (0.95 x $184).
In comparison, a group of five year-olds could scan 130pc in lamb and with a similar level of 15pc losses, have a similar reproductive rate of 115pc.
A mob of 100 older ewes would produce 115 lambs, weighing slightly heavier than those from maidens at 25kg carcase weight when sold or $200 a lamb based on 800c/kg carcase weight. In this case, it equates back to $230/head across all ewes in the mob when the higher lambing percentage is taken into consideration (1.15 x $200)
Older ewes could also earn about $40 in wool, and $200 cash in value as mutton, generating a potential return of $470.
While Mr Meckiff said the calculations were "rough, back of the envelope stuff" and did not take into consideration costs, it did give an indication of the process to work out which was the best buy.
But he warned that buying older classed breeders did not come without risks.
"If you see big, older ewes, be careful they aren't just the dries out of a mob – they could be big and in good condition because they haven't had a lamb," Mr Meckiff said.
"And while older ewes might be proven breeders, it is not like they are set and forget because if you think that, you are set to fail.
"Be mindful of condition scores, udders, teeth and toes when looking at older classed ewes to buy."
Mr Meckiff said old ewes could provide a means for some to enter the sheep industry if they were not already running sheep, as the profit margins appeared solid.
Buying younger ewes was also economic if they were already in the sheep system and were able to use the cash in value for their old sheep to fund part of the purchase of the new, younger breeders.
He also suggested ewe buyers may need to look beyond their traditional sources and even traditional breeds to secure numbers this spring at an economic rate.
"There is merit in looking to buy a mob of mixed sex first cross lambs and even something like a line of White Suffolk x Merinos, where you could finish the wether portion and retain the ewe portion for breeding," Mr Meckiff said.
"You will pay less to secure these, but you won't be paid $20-$30 less when you sell the progeny that comes out of them and will just need to be prepared that those breeders won't have much of a wool value."
High ewe prices have surprised some, but maths remains the same
Elders Wimmera and Mallee livestock manager Kevin Thompson, pictured, said high ewe prices may have surprised some this season but the "maths is the same as every year."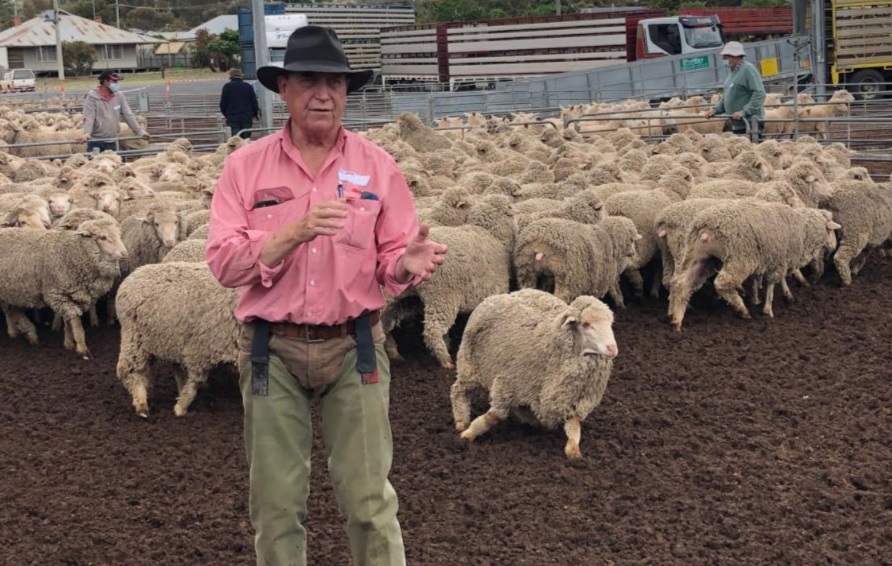 "From what I can see, the pattern of prices is not different, it is just that the figures are higher," Mr Thompson said.
"There are the top five or six pens at the feature sales that everyone fights over, and then there is a step back for the remainder of the sheep.
"Personally, I don't think that the best sheep are over-priced at the rates we have been seeing, when you think of the changeover cost.
"Buying the best young ewes means you probably run an operation where you got $250 for your young lambs and $180-$200 for your old ewe, and there's the wool cut to factor in, too."
Mr Thompson said producers wanting to enter the industry would find it difficult at the current rates.
"Someone said to me that if a person had no sheep now and had plenty of green feed, they were probably out of the game," he said.
"The chance is there, though, with old ewes as long as they have good mouths, good udders and good feet with the hope you can get two lambs out of them, which can be a great way to get into a mob of ewes."