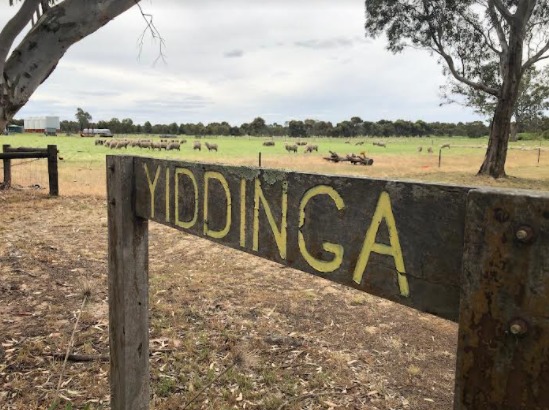 PROMINENT Edenhope district property Yiddinga has been sold for $19.75 million to the Close family of Apsley.
The 1486 hectare/3672.5 acre mixed farming holding, owned by Yiddinga Holdings Pty Ltd, as auctioned on Friday the 10th of December 1pm at Edenhope Golf Club by Ray White Rural Victoria.
The purchase price of $5378/acre was a "good strong price" according to Ray White Rural specialist Max Brown, but there hasn't been similar recent property sales to do a comparison.
He said the result showed that the demand for land is strong and with the current good commodity prices – lamb, sheep and grain — putting local landowners in a strong position to expand their enterprises.
Mr Brown said there is strong demand for those quality rural grazing and cropping properties.
"There is unlimited demand for them at the moment.
"If anyone has got another one of the same size or bigger, we would love to speak to them."
The Close family now has first option on purchasing the property's 15,000 Merino sheep and some of the machinery.
Mr Brown said enquiry came from Queensland, New South Wales, South Australia and Victoria.
"The registered bidders were all from within the Wimmera.
Mr Farran said he was very pleased that the property sold to the Close family.
"They will be adding the land to accommodate another member of their family, who is coming back to the area.
"They are neighbours, we've known them for a long time and we couldn't be more pleased at the outcome, with all due respect to the other bidders."
Mr Farran said the Close family has said they wanted to continue the Yiddinga Merino flock going.
"I am very happy with that."
Mr Farran has said he will continue his long-standing philanthropic contributions to agriculture and education with the proceeds of the property sale.