QUEENSLAND Rural livestock agent Dustyn Fitzgerald is the state's top young auctioneer for 2023 after a fierce selling competition was at the state's annual agricultural show, the Ekka, last week.
The Charters Towers-based agent won the 2023 Australian Livestock and Property Agents Association 2023 Queensland Young Auctioneers Competition title from a field of top young auctioneers from across the state at the Ekka.
The 2023 competition runner up was Simon Kinbacher from GDL Pty Ltd at Rockhampton.
The other competition finalists were Samuel Clarke, GDL Pty Ltd, Roma; Charles Gleeson, Watkins & Company, Roma; William Hall, Elders Rural Services, Roma; Jack Hannah, GDL Pty Ltd, Miles; Matt Pearce, GDL Pty Ltd, Emerald; Ashley Steel, TopX Roma, Roma; Creeden Weir, Elders Rural Services, Emerald and Wyatt Wrigley, Eastern Rural Dalby, Dalby.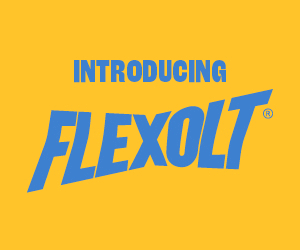 The competition returned to the Ekka for the first time in four years. ALPA said each young auctioneer showed great flair, personality and determination in selling three lots of cattle to a strong professional buyers' ring, in front of a worldwide audience and special attendees. They were judged by three well-known industry experts with widespread industry experience and accomplished selling backgrounds.
The judges evaluated the finalists' presentation, delivery, diction, voice, manner, knowledge of values as well as their unique command and style in keeping with ALPA's well documented judging criteria.
As the competition winner, Dustyn took home the Queensland Country Life Shield, the Don Steele AM Cup, $500 cash, various prizes, and a place in the 2024 ALPA National Young Auctioneers Competition. Simon Kinbacher will also represent Queensland in the 2024 ALPA National Young Auctioneers Competition.
ALPA chief executive officer Peter Baldwin said he knew from the record attendance of 40 auctioneers at the ALPA auctioneers school at the Central Queensland Livestock Exchange Gracemere that ALPA had a very good group of young auctioneers.
"At the auctioneer school we reinforced the principles of being an individual, being tenacious, adding polish to the delivery, adapting to the changing market and I can proudly say that all 10 competitors fulfilled this.
"We all know nothing beats the sheer electric atmosphere of a livestock auction and these young auctioneers added great value to the whole event by inspiring the next generation and industry peers and significantly attaining highest and best price outcomes for their vendor," he said.
"This fantastic competition epitomises the skill of the auctioneer and the importance of selling livestock in saleyards together with our unstinting commitment to professional development and education of our up and coming young women and men in this great industry."
Source – ALPA.