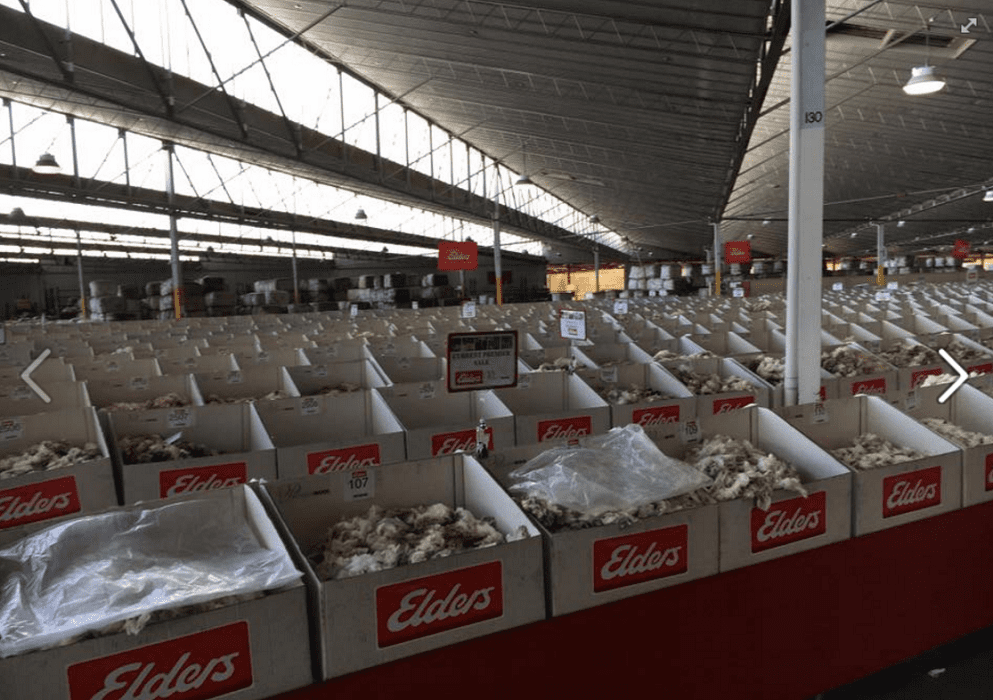 LOWER yielding drought-affected wool continued to pull the Australian auction market back this week.
AWEX senior market analyst Lionel Plunkett said although the number of bales offered this week increased by just 49 bales to 37,454, quantity is still well down when compared to the corresponding sale of last year.
"There has been 141,265 fewer bales offered this season, a reduction of 9.6 percent," he said.
But he said the amount of lower yielding wools continues to rise and the increase in these lesser style wools is pushing down the average national yield.
The AWEX Eastern Market Indicator fell four cents this week to 1943c/kg clean and brokers passed in 12.8pc of the offering. The EMI in US$ terms rose one cent to US1383c/kg as the A-US exchange rate rose slightly to US71.18 cents.
Mr Plunkett said higher yielding and good style wools continue to be highly sought after.
"There is not enough of these wools; however, to prevent overall reductions in the individual Micron Price Guides and they generally fell by 10 to 20 cents," he said.
"The EMI has now fallen for six consecutive weeks, this is the longest downward run since September 2012.
"Back then the EMI lost 150 cents or 19.3pc."
Mr Plunkett said the losses accrued over the last six weeks of this season have not been as severe, and the EMI has lost 84 cents, a reduction of only 4.5pc.
Crossbred wools continue to defy Merino trend
The crossbred sector has continued to defy the trend of the Merinos, recording increases for the third week in a row, Mr Plunkett said.
"Strong demand helped to push prices higher, generally between 10 and 25 cents.
"It was the increases in the crossbreds, which prevented the EMI from suffering a larger fall than it did."
Mr Plunkett said the Western region — selling last in the auction series this week — sold very strongly to finish the week, and managed overall increases.
Quantities increase slightly again for the following week, there are currently 38,712 bales rostered for sale in Sydney, Melbourne and Fremantle.
The Australian Wool Innovation weekly market report said the Merino fleece and skirtings sectors are still drifting downward trying to adjust and find comfortable trading levels for the heavily drought-influenced quality of the selection. Crossbreds remain well sought and continued to strengthen, AWI said.
Click here to see the latest AWEX Micron Price Guides.