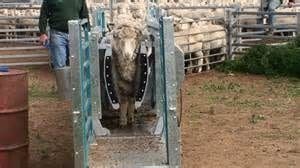 DRONES, remote monitoring, sheep electronic identification and handling equipment will be featured at a Dirranbandi field day next month.
The sheep technology field day at the Dirranbandi showgrounds on September 28 has been organised by Leading Sheep and will include demonstrations of drones and the latest sheep handling equipment, and a presentation on remote water monitoring.
Sheep Matters' consultant Anthony Shepherd will talk about the use of electronic identification in sheep businesses, the tools that help collect the data, how to collect the information and how to make sense of what you have collected. He will put this process into some easy practical steps that will help producers get started.
CRCSI's Phil Tickle will talk about the latest and greatest research happening, from virtual fencing to remote monitoring to spatial imagery.
Products on display and demonstrated include:
sheep handlers (Peak Hill Industries, Arrow FarmQuip, Racewell, Clipex)
auto-drafters (Gallagher, Prattley, Clipex, Racewell)
drones (Ninox Robotics)
electronic identification (Trutest, Allflex, Gallagher)
spatial imagery (NRM spatial Hub)
livestock management software (Sapien, Agriwebb, Practical Systems)
remote water monitoring (Observant, Pumps and Solar)
sheep yards (Altex Stockyards, Arrow FarmQuip)
To register for the field day click here.
Source: Leading Sheep.