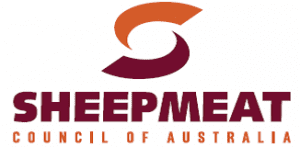 AUSTRALIA'S national sheep meat producer body is calling for non-executive director nominations as it transitions to a new company structure.
The Sheepmeat Council of Australia said it is seeking to appoint seven non-executive directors to the proposed Sheep Producers Australia Ltd board.
SCA said the council is modernising its operations to better serve Australia's sheep producers. Members have agreed for the organisation to transition from an association incorporated in the ACT to a public company limited by guarantee under the Corporations Act 2001 and for the name to change from "Sheepmeat Council of Australia Inc." to "Sheep Producers Australia Ltd".
SCA has commenced the migration to a company limited by guarantee, and has been granted permission to do so by the Chief Minister, Treasury and Economic Development Directorate, SCA said. There is currently a transitional board in place, with a full new skills-based board of directors to be elected at the Annual General Meeting on November 15, 2017, to coincide with the official launch of the company and farewell to SCA in Perth, Western Australia, the day before.
SCA said SPA will be a not-for-profit public company limited by guarantee.
"As the national body representing Australian sheep producers, the company will aim to provide reputable strategic and high level technical advice, on behalf of producers, to government and industry service providers in order to position the Australian sheep industry for future success."
SCA said as the prescribed body for the sheep industry in Australia within the Red Meat Industry Memorandum of Understanding under the Australian Meat and Livestock Act 1997, the company will oversee and advise service providers on investment of the sheep and lamb transaction levy fund amounting to about $57 million per annum.
The current membership includes state farming organisations, with a broad stakeholder base including producers, industry service providers (Meat and Livestock Australia, Animal Health Australia and the National Residue Survey), government, value chain representatives and international counterparts.
Due to the transition to a new entity, all seven member-elected director positions are to be filled.
SPA director applications must be supported by a state member of the company, namely Agforce, NSWFarmers, Victorian Farmers Federation, Tasmania Farmers and Graziers Association, Livestock SA, WA Farmers Federation or Pastoralist and Graziers of WA.
Applications should be addressed to the chair of the board selection committee and sent to [email protected] or Locked by 9, Kingston ACT 2600, and received by 4pm EST 29 September 2017. Late applications will not be accepted.
For further information on SCA, SPA or an information pack outlining the application process please contact [email protected], or your state member (listed above).
Source: Sheepmeat Council of Australia.