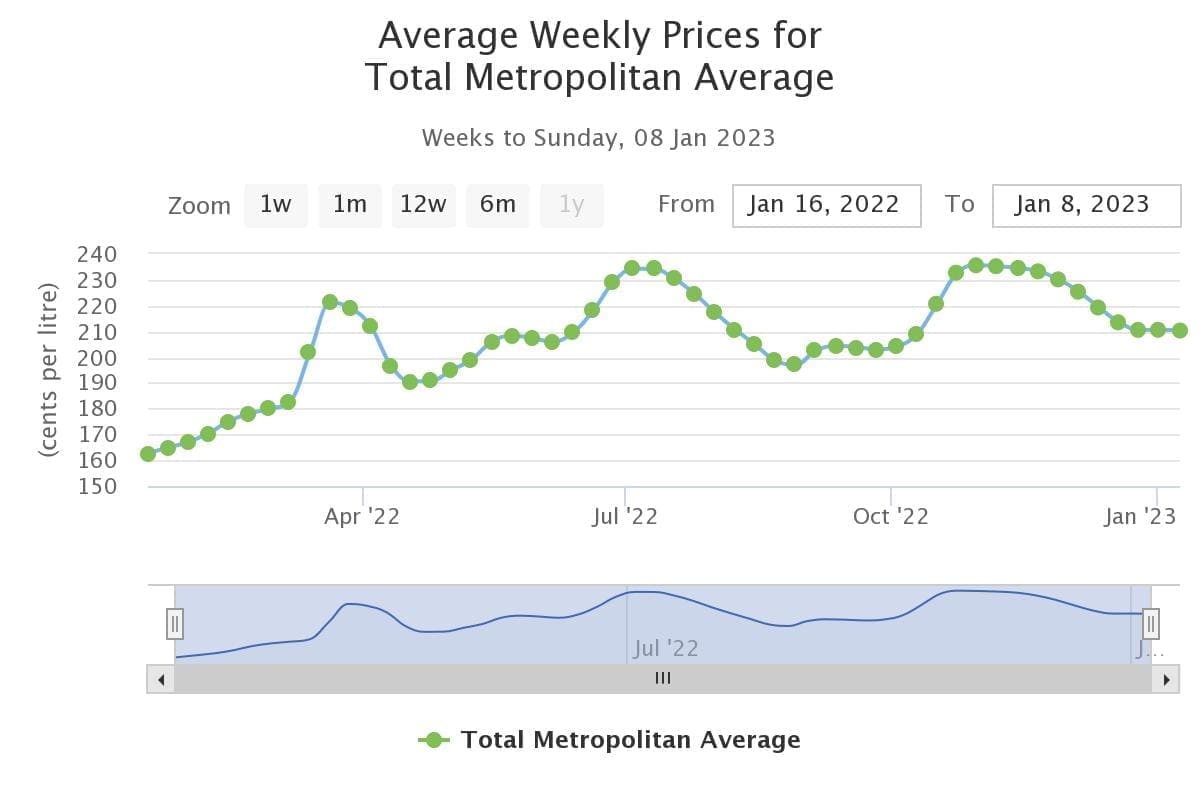 DIESEL prices have dropped for the first time since August last year, with the average price at the bowser coming back 20 cents a litre since November.
Despite the drop, the Australian Institute of Petroleum's total regional average is still showing prices at historic highs, with the average in the first week of January closing at 210.3c/l.
The high diesel prices have impacted the entire supply chain and many livestock transporters introduced a fuel levy to compensate for fluctuating and hard-to-predict prices.
Price predictions for this year have also been hard to make. But the general trend looks to be an increase in supply, which has been low in the past year due to several factors including:
A quicker than expected rebound from COVID-19 restrictions across the world
Sanctions on the supply of Russian oil
Some US refineries closing in recent years
Taxes in Asia's largest supplier, India, impacting exports
China was also adding to uncertainty with its COVID policies last year reducing oil imports and the world's refining capacity. But according to Reuters, China started increasing its diesel exports late last year in line with the easing of its COVID policy. Many are still waiting to see how China's domestic fuel consumption responds and what it will do for exports.
In its December report, the International Energy Agency was predicting diesel supply to remain high for the start of this year.
"Global refinery throughputs surged 2.2 mb/d in November to the highest since January 2020, resulting in sharply lower diesel and gasoline cracks and refinery margins," the report says.
"After ten consecutive quarters of estimated stock draws, refined product balances are expected to be back in positive territory in the first half of 2023."
Earlier in the year the IEA was expecting refinery capacity to increase in the second half of this year projects expected to come online in Kuwait, Nigeria and Mexico.
Oil supply decreasing
Despite the increase in refined product, global oil supply was dropping at the end of last year with the IEA predicting it to fall even further.
"A steeper drop is expected next month as the EU ban on Russian crude imports and the G7 price cap take effect," the report says.
The IEA says the supply and demand situation for oil was still driven by uncertainty.
"While lower oil prices come as a welcome relief to consumers faced by surging inflation, the full impact of embargoes on Russian crude and product supplies remains to be seen," the report says.
"As we move through the winter months and towards a tighter oil balance in the second quarter of 2023, another price rally cannot be ruled out."