VICTORIAN grain and livestock producer David Jochinke has been elected President of the National Farmers' Federation, succeeding Fiona Simson who is stepping down after seven years in the role.
Mr Jochinke hails from Murra Warra in western Victoria and has served as NFF vice president since 2017, and previously served as president of the Victorian Farmers' Federation from 2016 – 2020.
John Hassall, a farmer from East Pingelly in Western Australia also joins the NFF's leadership team today in the position of vice president.
They are joined by Queensland cotton and cattle producer Hamish McIntyre who has been elected as a Director of the NFF.
Incoming president David Jochinke expressed his gratitude to the NFF membership for their support.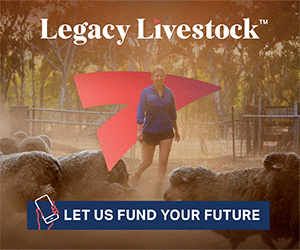 "I want to thank the members for trusting me to lead the NFF at such an important moment.
"Australian agriculture has so much opportunity ahead of it as we continue striving for our $100 billion vision. But right now, we're also facing enormous challenges – from a difficult season in many parts of the country, to a trying policy environment in Canberra," he said.
"I look forward to working hard for farmers across Australia to give them a say on the issues facing the sector."
Mr Jochinke paid tribute to outgoing NFF President Fiona Simson for her years of service to the sector.
"Fiona leaves an incredible legacy that will resonate for years to come.
"She's left nothing on the table, and her considered, collaborative and engaging leadership has left farmers everywhere in a far stronger position," he said.
"I thank her for the partnership we've had during our time together at the NFF and wish her, Ed and their family all the best for their next chapter.
"I also acknowledge the other candidates who nominated for the position, who are both talented and passionate advocates who'll continue to play a critical role within the NFF," Mr Jochinke concluded.
Source: NFF