Sheep Central readers with an interest in the grain industry can now keep up to date with the day's important grain news with the launch today of Grain Central.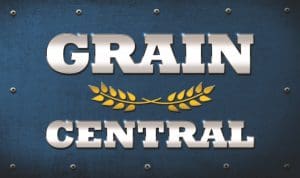 Like the Sheep Central and Beef Central platforms, Grain Central cultivates the speed, reach and convenience of the net to provide you with important grain industry news and market information as it happens.
Written by experienced industry specialists Neil Lyon and Henry Wells,  Grain Central gives readers the full picture of the day's grain news, reporting not just what has happened, but what the news means and why it is important.
We hope you find our new daily grain industry news service of value. And if you do, please share it with others who you think would also find it useful. And please consider supporting the businesses that advertise on Grain Central, who also help to ensure this information is readily available to you at no cost day in, day out.
We would also like to emphasise that our news websites and emails remain proudly "clickbait-free" zones. No misleading headlines or stories lacking relevance to your industry simply designed to artificially inflate traffic figures. Just articles that we believe are of genuine interest and importance to everyone making a living in the Australian grain industry, written by dedicated, experienced and engaged industry specialists.
What is Grain Central? Daily online news for the Australian grain industry written by experienced grain industry professionals, free to read and access, and delivered conveniently into your inbox every day.
What will Grain Central report each day? Industry news, market updates and analysis, supply and demand trends, property and machinery developments, daily weather forecast.
How do I get Grain Central? The easiest and most convenient way is to receive our free daily news service via email – click here to register.
Why is it free to read and access? Paid advertising on the Grain Central site enables us to provide grain industry news and information at no cost to readers.
Advertising inquiries:
Keen to learn more about advertising opportunities on Grain Central? Contact business development manager
Rod Hibberd
on 0437 870 127 or email
[email protected]
Register now for your chance to win:
Register to receive our free daily news email and you could also win an ARB portable fridge-freezer, valued at $1249 –  
Click here