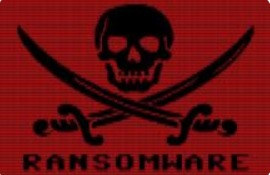 AUSTRALIA'S wool auction and export system has been threatened by a ransomware cyber attack on major industry software systems supplier Talman.
Talman software is used in the collation of test data, valuation of wool, cataloguing for sale and pre-shipment preparation of 85-90 percent of Australia's wool clip annually.
The Sydney-based company yesterday asked AWEX to notify the industry it was trying to rectify "IT infrastructure issues" which have put all Talman systems offline. The systems offline today included Talman's OZDE & NZDE EDI networks and ASP services.
According to the Australian Cyber Security Centre, ransomware is a type of malware that denies access to files or computer systems until a ransom is paid.
Sheep Central has been told tomorrow's wool sales could be delayed, or possibly postponed until Friday, depending on Talman's efforts to rebuild its systems tonight and tomorrow.
The Talman software disruption today stopped preparations for tomorrow's wool auctions, preventing exporters putting orders together and brokers doing valuations, and the preparation of sale catalogues. Exporters also could not move wool to dumps for shipment and might miss contracted departure dates because of the software issues.
National Council of Wool Selling Brokers of Australia president John Colley confirmed this afternoon that the Talman systems were not yet running, which could delay tomorrow's auctions.
On its website, Talman claims to be the largest supplier of in-house wool IT systems in the world.
"More than 75% of the wool industry in Australia and New Zealand uses Talman software solutions. "These wool-management solutions span public and private auctions, private sales, delivery, dumping and local or overseas processing," the website says.
The final report of Australian Wool Innovation's Wool Selling Systems Review in 2016 said the Talman software is central to recording and managing most buyers' lot building and ordering out from brokers.
"The (WSSR) Panel understands from both consultations as well as submissions that while users were generally satisfied that the Talman Solutions' product met their current requirements there were some concerns.
"The software has been described as 'antiquated and inflexible' (New England Wool submission) while the ACWEP submission noted that some exporters have expressed concerns about the quality of Talman's services and the time taken to respond to requests for change," the report said.
"The Panel is of the view that the wool industry's heavy reliance on a single provider of this crucial piece of infrastructure represents a significant risk for the future.
"In response to the Discussion Paper, Talman's submission indicated that it was committed to the wool industry and to reducing costs."
The WSSR panel noted Talman's response, but said that "given its importance to both wool exporters and wool brokers, further examination of this matter with an eye to risk management would be prudent".
Sheep Central was unable to contact Talman for comment by either phone or email last night.