HISTORICALLY high crossbred wool prices, including gains of up to 35 cents for 28 micron lines, were the highlight of a buoyant Australian auction market this week.
AWEX senior market analyst Lionel Plunkett said crossbred wool attracted extremely strong support this week, helping to push some prices to record levels and contributing to the healthy rise of the Eastern Market Indicator.
The AWEX EMI rose 24 cents to 1968c/kg clean and has now increased for seven consecutive sales, adding 119 cents since Week 24, he said. The EMI in US$ rose 21 cents to US 1401c/kg clean.
Mr Plunkett said the Micron Price Guides in the Sydney and Melbourne auction centres, posted their highest recorded levels of 1083 and 1103 cents respectively.
"In the southern region, the MPG for 30 micron is also now at a record (928 cents).
"It is the first time since the AWC/AWEX series commenced in 1979, that it has been over 900 cents; the previous high was in 2015, just shy of 900 cents."
Sydney sells smallest weekly Merino fleece offering in about five years
Mr Plunkett said the quantity of bales offered this week – 40,165 – was 271 more than last week. Producers passed in 5.3pc, 1.7pc less than last week.
"Compared to the corresponding sale of the previous season, there has been 179,089 fewer bales offered, a reduction of 14.8pc."
He said Thursday's Merino fleece offering in Sydney was the smaller in 12 months and the weekly total was the smallest sale in almost five years.
Merino wool prices generally up 10-20 cents
Mr Plunkett said the rise of the market this week was gradual, but sustained. Prices continually increased as the series progressed to levels generally 10 to 20 cents above the previous week.
The only exception to this was a larger than normal superfine offering in the southern region — due in part to M33 being a Tasmanian Origin feature sale – in which 18 micron and finer wool prices fell by 15 to 25 cents.
Wool restocking concerns may be having a market impact – AWI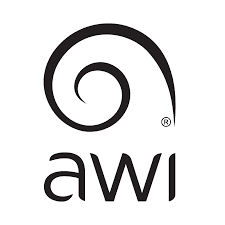 Australian Wool Innovation's weekly market report said it is more than 3.5 months since the start of the Australian market's "bull" run from an EMI of 1776c/kg clean in early November 2018 to this week's close of 1968 cents — a cumulative gain of 10.8pc or 192 cents.
"The validity of the sustained gains currently is backed up by the US$EMI increasing from US1283 cents to US1401 cents or a 9.2pc gain over the same period.
"Adding further to the potential for some further positive ac results is the US$ EMI comparison to a year ago, which at today's US1401 cents still sits 2.57pc below the US1437 cents of mid-February 2018."
AWI said mixed signals from Australia's manufacturing destinations and key retail markets has led to a cautious doctrine in the trade.
"Steady and risk-averse operations have appeared to be the modus operandi of many buyers.
"On the surface, this public show of apprehension seemed to exude negative indicators for the short term, but the longevity, consistency and obvious price gains of the past few months, in pure statistical and charting terms, would suggest otherwise," AWI said.
"Market gains as recorded in recent times don't usually happen when things are tough, particularly as raw material buyers in most industries are renowned bargain hunters and adroit strategists when it comes to locking in machinery fodder (raw wool) at best possible levels.
"Retail figures from the USA just released show the worst consolidated sales since 2009, but within that, the sales results for wool apparel is, as yet, unknown," AWI said.
"Whilst the United States is not necessarily our best market for luxury sales, it is a general indicator as an estimated 14pc of Australian-grown wool ends up being consumed in the US.
"As we are close to moving out of the Northern Hemisphere winter, factories must now be looking forward to considerations of restocking of greasy wool for the next autumn/winter season of 2019/20 and this may be playing a part in current positivity, especially given the effects of the severe and ongoing drought and the general decline of around 12pc of global wool supply expected."
AWI said events globally thought to negatively impact wool and other textile prices have so far failed to materialize to any measurable degree and figures released this week show that the textile and apparel goods exported out of China actually increased by 3.5pc in the 2018 calendar year.
"With wool prices lifting this week, this was suggestive of Chinese interests returning earlier than calculated from their holidays."
There are currently about 42,700 bales roster for sale next week.
Sources: AWEX, AWI.