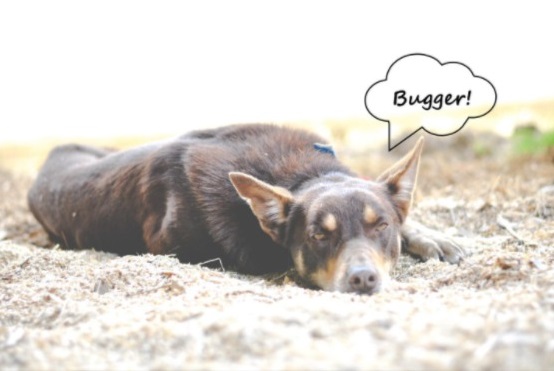 CASTERTON'S famous working dog auction is heading online next month as Victoria's latest COVID lockdown complicates the running of major events.
For the first time, the auction will be run in conjunction with AuctionsPlus and pre-sale online bidding will open at 9am Friday June 4.
Casterton Kelpie Association president Karen Stephens this week announced cancellation of the town's kelpie festival on Saturday 12 June "as the health and wellbeing of our community and volunteers is paramount."
She also advised that the CopRice 25th Australian Working Dog Auction will proceed in a 'controlled environment' and online through AuctionsPlus on Sunday 13 June from 3pm.
Ms Stephens said the association had some options it was considering and will wait on confirmation later this week, as to whether working demonstrations of the auction dogs at Casterton's Island Park will be possible. The Victorian COVID lockdown is due to end this Thursday, pending the level of infections.
"It certainly will go ahead, but we won't have spectators at the auction," Ms Stephens said.
"We will have buyers, they will just have to be registered buyers."
The auction catalogue this year will for the first time be listed on AuctionsPlus with photos and videos of every dog.
"At the end of the day it could be purely an online auction, that's the fallback (position)," she said.
Casterton Working Dog Auction Committee president Rob Pilmore said there would be 57 dogs and pups in the auction, comprising 37 adult dogs and 20 pups and young dogs.
Mr Pilmore said the pre-sale bidding recognised that many buyers knew the bloodlines and the breeding of the dogs they wanted. He said the early interest in the online catalogue has been good. Selling agents for the auction are LMB Livestock and Riverina Livestock Agents. The COVID-19 pandemic last year also caused the cancellation of 2020 Casterton Kelpie Festival and working dog auction.
Click here to preview the auction catalogue.
Ms Stephens said all festival and auction admission tickets purchased will automatically be reimbursed by the association's online booking provider. She also confirmed that the Fox & Lillie online Photo Competition 2021 will proceed, with entries closing on Friday 4 June at 5pm. Click here for more details.