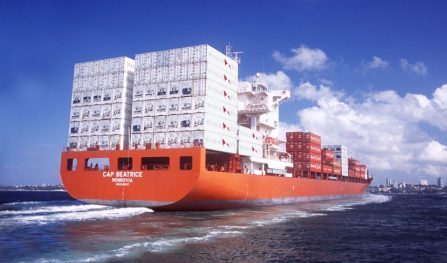 AUSTRALIA'S sheep meat and wool exports have continued to be impacted by the global COVID-19 pandemic.
Meat & Livestock Australia said the nation's red meat exports in April were shaped by COVID-19 as global markets continue to be impacted.
Australia's total lamb exports fell by 18 percent in April year-on-year, reaching 22,643 tonnes and beef exports totalled 92,476 tonnes, 6pc lower than a year earlier.
However, lamb exports to China remained steady, with shipments in April increasing 2pc to 7000 tonnes. Mutton exports to China also showed strong signs of recovery, lifting to 4600 tonnes from 3300 tonnes in March.
MLA said easing social restrictions in China coupled with strong consumer preference for Australian red meat has seen a sharp increase in exports to the country in April. Beef shipments lifted 30pc from March to 24,788 tonnes, while lamb exports also increased by 2pc to 7086 tonnes.
However, MLA said 11 of Australia's top fifteen most valuable red meat export markets are expected to enter recession in 2020, creating a range of factors expected to impact red meat sales.
MLA recently commissioned consumer research in China which confirmed that consumers in a crisis gravitate to brands they trust. Australian beef and lamb have gained that trust over decades of combined industry efforts.
MLA said there has been a significant drop in sales at foodservice in most global markets, creating carcase imbalances. Typically, higher value loin cuts make their way into foodservice, balancing out the overall value of the carcase for Australian processors. With loin sales down, it will remain a constant challenge for the industry to move the entire carcase while minimising the impact to overall value of the carcase, MLA said.
Wool exports down in March
National Council of Wool Selling Brokers of Australia executive director Chris Wilcox has reported that recent Australian Bureau of Statistics showed that the volume of wool exports was down by 14pc in March 2020, compared with a year earlier. The value of exports was down by 26pc.
Mr Wilcox said export volumes to China fell by 16pc for the month, but exports to the Czech Republic and India lifted by 45pc and 9pc respectively. Exports to Italy were down by 15pc, and shipments to South Korea slumped 35pc and to Egypt by 19pc.
For the eight months to March, wool export volumes were 16pc lower and the value of exports were down by 32pc, Mr Wilcox said.
Export volumes to Australia's largest wool destination, China, were down by 16pc and exports to Italy (the 3rd largest destination) were down by 23pc. Exports to India (2nd largest) were 9pc lower and exports to the Czech Republic were 13pc lower. Rounding out the top 5 destinations, exports to South Korea were down by 34pc, he said.
Sources: MLA, NCWSBA.