A NEW ZEALAND supply chain representative has suggested NZ lamb has lost its spark in international markets, being outpaced by Australia in production volume, carcase weight and price.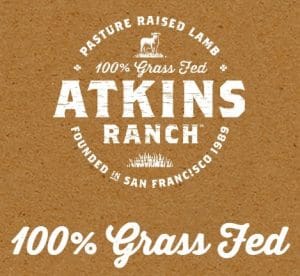 Atkins Ranch is a New Zealand based lamb marketing company cooperatively owned and supplied by a network of 100 lamb producers in the Hawkes Bay area.
The Atkins Ranch business operates a commercial arm in the United States, marketing NZ lamb as a 100 percent natural grassfed product carrying no GMOs, antibiotics or added hormones. Major customers in the US include the premium Whole Foods Market chain, and other retailers in the US and Canada.
At a recent lamb eating quality seminar in Tararua, Atkins Ranch chairman and lamb supplier Rob Buddo highlighted some of the key differences he sees between the Australian and New Zealand lamb industries, that had seen the Australian industry becoming the market leader globally.
Mr Buddo claimed New Zealand lamb had 'lost its spark' and now trailed Australia in production volume, lamb carcase size and marketing. He said the Australian industry was growing and buoyant, unlike New Zealand, which remained static at best with dairy cows continuing to take over lamb-producing country.
Australia had pulled ahead of NZ in lamb production. Australia had about 39 million breeding ewes, compared with New Zealand at about 19 million.
Australian lambs were bigger at 22.2kg average carcase weight, while NZ lambs averaged 18.2kg.
Mr Buddo said Australia had now overtaken New Zealand as the world's largest producer. About 54pc of Australian lamb was eaten in the domestic market, while the NZ figure was only 9pc.
Australia vigorously promoted its lamb product in its domestic market, while NZ relied on exports, with most lamb going to Britain and the European Union. That reliance, he said, had to change.
"We have been doing the same thing for 30 years – if we carry on doing the same thing, we'll be left behind. Embrace change and get closer to the consumer – produce what they want," he told the gathering.
John Atkins started Atkins Ranch with fellow lamb producer Phil Guscott in 1989. In June last year the business relaunched its brand into the US market and changed name in New Zealand from Lean Meats to Atkins Ranch. The business has a procurement team of three based in Hawke's Bay.
Click this link to view a shot Atkins Ranch promo video.