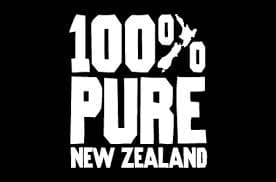 NEW ZEALAND sheep farmers can look forward to a positive 2014-15 season, according to analysis released yesterday by Beef + Lamb New Zealand, the country's equivalent to MLA.
B+LNZ economic service executive director Rob Davison says the season's favourable climatic conditions so far, expected higher product prices and a more export-friendly exchange rate collectively translate to improved returns for the country's sheep beef farmers.
New Season Outlook 2014-15 predicts the average sheep and beef farm profit before tax will increase 8 percent on last season, to $110,800.
Mr Davison says a 6.3pc lift in sheep revenue is largely responsible for the increase, while total farm expenditure should only rise by an average of 2.3pc.
The international economy plays a significant role, with global growth expected to reach 3.4pc this year and 4pc during 2015.
"While New Zealand is now in its fourth year of expansion, prospects in other developed economies are gradually improving," Mr Davison said.
The three major currencies in which NZ agricultural products are mostly traded – the US$, Euro and British pound – are all expected to strengthen against the NZ$ over the next 12 months.
Farm-gate prices for lamb and mutton sheep are forecast to average $103 and $79 per head, respectively, up $3 on 2013-14 provisional prices.
Mr Davison says that, while total sheep numbers are back on last season, the number of lambs tailed this spring is estimated to be similar to last spring – at 25.6 million head – reflecting kind climatic conditions.
"However, export lamb production is forecast to decrease by 2.6pc, as farmers opt to hold onto more ewe hoggets as replacement breeding stock which is a positive indicator for the sector."
Meanwhile, export mutton processing is forecast to drop by 21pc over the coming year – a correction on last year, when dry conditions in the north and dairy expansion in the south saw larger numbers of ewes processed than usual.
NZ bull, steer and heifer farm-gate prices per kilogram are forecast to increase 8.5pc this year. Overall, the value of beef and veal exports is expected to increase by 5.5pc on last season.
This reflects total volumes dropping 3.6pc, while average values rise 9.4pc, on the back of expected higher international prices for beef and a more favourable exchange rate.