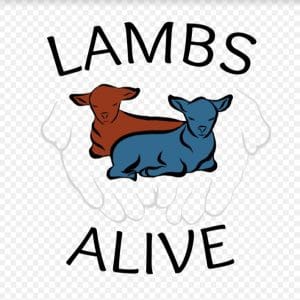 AUSTRALIA'S first online bootcamp for sheep farmers will meet the COVID-19 pandemic head on with a series of free webinars from Lambs Alive and Sheep Central next week to help producers boost returns in today's markets.
Lambs Alive creator Jason Trompf — who has a life goal of saving 5 million lambs through improved management and reproduction practices – created the LA training program to help producers improve production rates, profit and animal welfare.
He will run his free three-part virtual Lambs Alive bootcamp in conjunction with Sheep Central from Tuesday 31 March to enable sheep producers to access the opportunities presented by the low flock number, recent rain and high global demand, while contending with coronavirus impacts.
"The bootcamp is free to farmers and is online to keep people connected through this time.
"Despite the current coronavirus pandemic, there are good opportunities for sheep farmers to thrive and survive, and we are reminded now more than ever of the importance of food security, with domestic demand at fever pitch," he said.
"The ewe base is more important than ever.
"There is no point in having a 2020 ewe value and delivering 1980s management; because you are better off selling the sheep."
Within a COVID-19 overlay, sheep producers on the Lambs Alive bootcamp will:
Learn why this year's market represents a once-in-a-lifetime opportunity and how they can take advantage of it
Find the key opportunities unique to them that will have the biggest impact on growing their flocks
Value the impact of making these changes (higher prices x higher count) with a bullet-proof plan to win big in 2020.
Mr Trompf said the original bootcamp program is now being revised within the context of the COVID-19 challenges.
"The nation is coming to a standstill, whereas Australian sheep farmers can't and really don't want to, with the great opportunities out there this year and the necessity to put food on Australian and global consumer tables."
He said more than 200 sheep producers registered for the bootcamp within 48 hours of first emailing details to people in his network.
Mr Trompf said the 'perfect storm' the sheep industry experienced last year has resulted in Australia's sheep numbers falling to the lowest level in 100 years.
"The supplies for lamb and particularly mutton have been left severely constrained.
"This has created great opportunities to capitalise on the recent rains and the huge prices driven by insatiable global demand," he said.
"Producers now find themselves in uncharted waters, but I am confident they are resilient enough to navigate their way through the current challenges to find the opportunities, with added support of the bootcamp."
In the lead-up to the bootcamp, Mr Trompf will give producers an opportunity on his Facebook page to state the key information needs of sheep producers that will impact on their farm, business and family.
"The program will be tailored to address these," he said.
Register for the Lambs Alive bootcamp here.