COLES Supermarkets will transfer its southern lamb kill to the Australian Lamb Company's Colac plant from November this year, underpinning a $30 million plant and job investment by ALC.
In a major win for south-west Victoria's rural economy, ALC in Colac has entered a new ten-year deal to process 1.1 million lambs annually for Coles Supermarkets in eastern Australia.
To service the new Coles contract and other customers, the Australian-owned and operated business will employ 60 more people.
ALC also aims to invest $30 million in its plant to ensure production capacity is increased to supply Coles and continue to expand ALC's export customer base.
Coles has previously processed its lambs at JBS Australia's Brooklyn plant and the supermarket said the change is a commercial decision. Coles merchandise director Richard Pearson said Coles has a strong ongoing relationship with JBS and the processor would continue to be a key meat supplier to Coles in the future. Coles will continue to process lambs at Gundagai Meat Processors in NSW.
Coles contract is significant milestone for ALC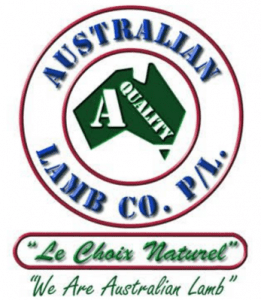 The new partnership was announced today in Colac by ALC managing director John Verrall and Coles merchandise director Richard Pearson.
ALC is owned by founders John Verrall and Denis Zarpellon, and has been operating in the lamb and mutton processing and export sector for more than 20 years. The company exports to more than 69 countries world-wide.
ALC managing director John Verrall said the new contract was a significant milestone for both the business and the community in which it is based.
"We are one of the largest employers in the Colac Otway Shire and over the life of the contract we expect to contribute around $300 million of wages and purchasing to the local economy of Colac and surrounding districts.
"The ten-year Coles contract is a very significant partnership – it will deliver a level of certainty and security for our business and provide a solid platform for Australian Lamb Company Group in new and existing markets," he said.
"The Coles contract provides a strong degree of certainty for our workforce, reducing the seasonal nature of the business with guaranteed processing numbers for 12 months of the year.
"This is of particular benefit in winter when ALC's own export numbers may be reduced and Coles processing numbers remain steady."
Contract will help create 60 new jobs
Mr Verrall said the company anticipated its workforce would increase by more than 60 people, raising the total to about 600 people, "which is a great boost to the local community."
Mr Pearson said the long-term contract was testament to the confidence that Coles had in the Colac business.
"We are pleased that this ten-year partnership will enable Australian Lamb Company Group to further invest in its business and support the local economy at Colac," he said.