Chris Howie offers his perspective on market trends and opportunities in coming weeks and months, drawing from both his own observations and from a wide contact network of producers, agents, processors, industry associates and leaders developed during his extensive career as a livestock agent. Chris is Stockco's Business Development Manager.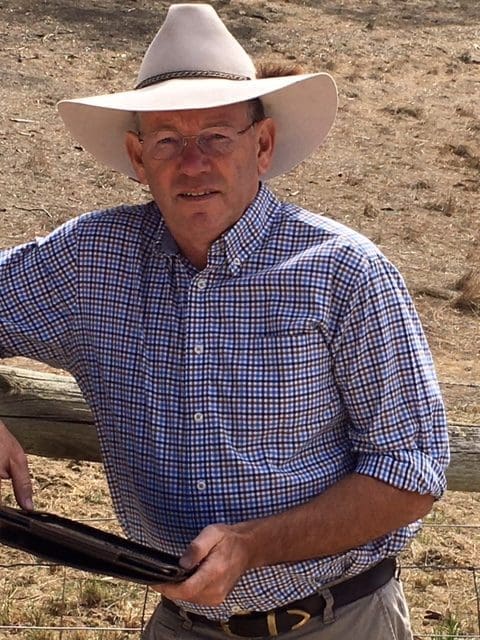 THE May calendar has been my busiest since COVID, with a considerable amount of travel, catch ups and good business across all species and areas, SA, Vic, NSW, WA and Qld.
Beef 21 has been well reported across numerous articles. For those that attended it soon became evident that everyone was there to discuss business. Price of livestock did not seem to have as much airtime as the supply concerns and alternate markets to support the industry. Everyone was interested in where the numbers might be and how to use livestock production/animal health information to obtain the best outcome.
Every 20 metres was a new conversation, and it soon became apparent you had to leave 30 minutes early to get to an appointment on time. The products, innovation and technology on show really highlighted the investment pouring into the livestock space. A brief chat with a processor about staff and the push toward automation really highlighted the underlying issue. "On one day of that week their operation had a non-attendance of 50 staff." I pity the person in charge of the roster for the slaughter floor and boxing room let alone the load out.
In short it was an event that needed to happen, and I expect the Hamilton and Bendigo sheep expos will draw the same attention in the south.
Seasonal – Most parts of SA, Victoria and Southern NSW are very keen to get at least an inch of rain. The start of winter has been cold with some significant frosts and limited to no feed growth in many areas. It is progressively worse the further south into the agricultural areas you go. The impact of the tail of the WA cyclone through SA that blew all of the dry feed away is now being felt. Even with a rain, livestock feed will not start to appear until late winter if not already eaten. The irrigation areas in NSW/Vic have spent some water to grow livestock feed taking the pressure off.
It has taken me 12 months to get back to WA and it was a great opportunity to catch up with clients and agents over the course of a week. Travelling east of Perth to the wheat belt saw great pasture growth with most crops up following the cyclone rain. It was also good to see paddocks with good numbers of sheep and lambs. Then down into the Great Southern towards Margaret River and back up to Brunswick. The feed through these areas was fantastic with cattle and sheep in excellent order. Comments where it was the best season they had seen since the mid 60's. Caught up with Tom Marron, WA cattle manager for Elders. He said the season was very good south, about average east but still hard against it North of Perth.
Training the next generation – Spent four days with 12 young agents and supply chain participants delivering the Certificate 4 in Agriculture run by Wodonga TAFE. 7 livestock, 2 Rural supplies, 1 feedlot and 1 administration from Albury, Wodonga, Mansfield, Benalla, Kaniva, Naracoorte and Bathurst. Not only are the young starters eager to learn but the engagement from experienced agents and service providers in helping is fantastic. Guest speakers this time covered Livestock Production, Opportunity with finance, building buyer relationships with processors, Wool and producer Peter Star speaking about his expectations from a service provider but also the wider industry encompassed by his positions on the VFF and Cattle Council.
Beef 21 showed technology is starting to ramp up at an exponential rate. Remember the change the UHF radio and Engel fridge made in the 80's, then fax and computers and mobiles in the 90's. Now every time we turn something new is here to make life easier. If so, why are we all getting busier?
Agency skill sets – Speaking to a long-time agent in central NSW over a beer he raised the impact the COVID driven acceptance of electronic livestock and commodity sales platforms are having on the next generation of young industry participants. His comments were "The art of creating meaningful supply relationships, marketing, communication, negotiation, ability to form an opinion based on fact and deliver best options to clients maybe a casualty of technology in 10 years' time if we are not careful.  It would be a pity to see the relationship base of the entire livestock industry lost to numbers on a computer screen." Thinking about the future is sometimes lost because of our day-to-day workload. I think just being reminded of the need for these skills could be enough to ensure we continue to develop them.
Sheep and Lambs
Expectations at joining time were for an exciting period of demand for lambs. Reliance on season however has never been more evident with sheep feed in short supply. This week has seen a dramatic increase in the numbers of immature lambs being draft from mum for sale in the south and ewe and lamb units being offered.  The marking percentages have been very good across most states, especially in NSW. Just shows good nutrition leading into joining and lambing does pay dividends. NSW irrigation areas are growing feed to keep lambs moving and there is significant focus on feed lotting again with several new lots being built with significant capacity.
Demand for finished trade lambs is very strong with supermarket contracts gradually heading into the mid-$8 range. Heavy export lambs are following suit and as we normally see at this time of the year, I would expect the grid weight ranges to start opening up.
For those looking to move ewes and lambs or immature lambs a couple of tips that may help. Set your price at where the market is going not where it has been, don't be scared to split the units and sell lambs early and freshen ewes for a July slaughter delivery, be careful putting immature lambs into a feedlot – health issues under 5 months of age are significant. Without rain, numbers coming onto the market will grow rapidly. With the shortage of feed, a significant rain will see many unload to put another paddock into grain. Have your finances in place to buy during this time of supply.
Cattle
The world of beef has certainly changed in the last month. Argentina export halt, Brazil supply concerns, Indian buffalo meat supply, US market spike and now the JBS issue. For the past 12 months pricing pressure for processors and feedlots has been a significant part of many articles. Information I am receiving now is the pricing paradigm has moved significantly into the positive. One swallow doesn't make a spring but to have the processors becoming profitable because of a world demand shift not because producer prices have dropped is a win/win in my book.
Called in at the Monterey Murray Grey and Angus Bull sale, Brunswick WA. Old workmates Paul Mahony, Commercial Cattle Manager and Peter Storch, Southwest Livestock manager for Nutrien also attended and outside old war stories also commented "trade cattle are in WA are in short supply with any quality and numbers well worth doing your homework on pricing".
Eastern state pricing has now settled for cattle with the excitement of the early prices now becoming the norm. Cow and calf / PTIC and quality heifers are still in strong demand with a $4000 dollar C&C sale early in the month in the New England. Feeder steer prices have remained relatively firm across all types, but I am hearing a couple of forward pricing whispers for early spring September on performance lines of feeders. From experience having your supply discussions in June and July with feedlots provides a positive outcome most times.
Across the ditch in NZ Robert Earl has been running a Red Wagyu program under the Southern Stations brand. It is based on the Akaushi bloodline and a grass-based operation to reduce cost of production. With 16,000 on the ground the first test groups have been processed at 22 – 24 months with marble scores well above expectations. The program has been run over dairy cows but is also well suited to Angus cow herds with the ability to carry progeny through to slaughter weight. The first 500 Australian Angus / Akaushi cross calves are due on the ground in Australia this month.
Opportunities
Split ewe and lamb units for sale
Freshen ewes for July processor demand.
Buy young lambs and put in paddock for later (not feedlot)
Supplementary feed young trade cattle on farm for supply into July / August
Investigate cattle feeder supply contracts for August / September.
Continue to train new staff.
Put mice in boxes and send to those concerned about getting rid of them.