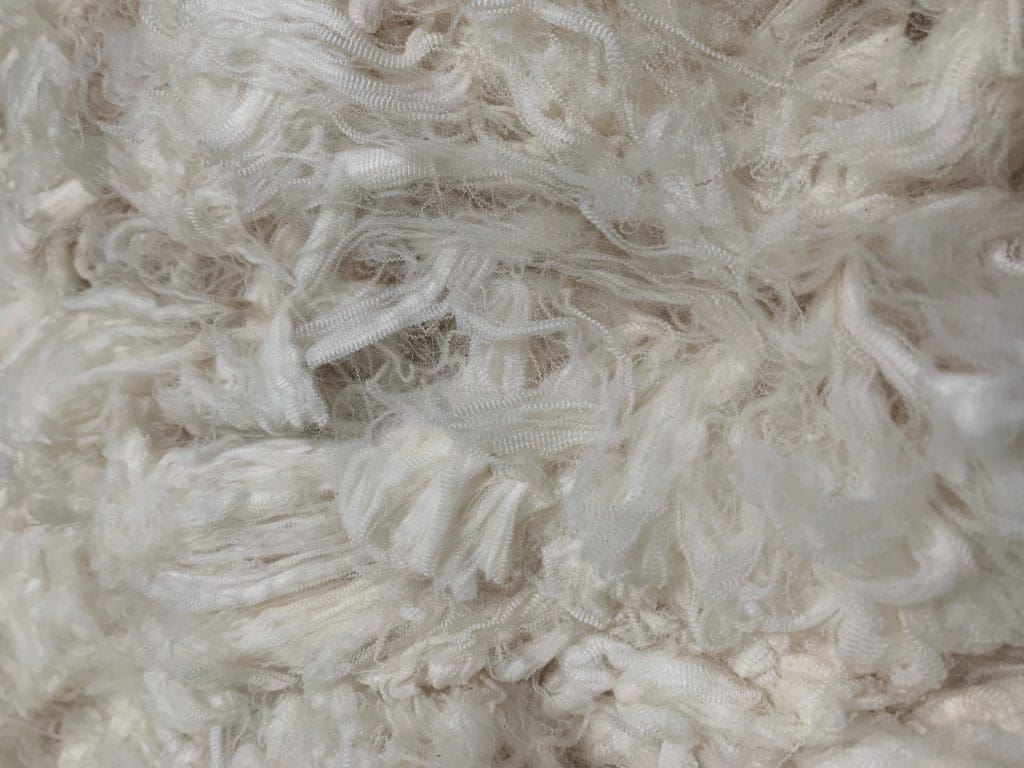 RENEWED demand from mainly China has lifted the Australian wool market this week, raising crossbred and Merino fleece prices.
AWEX senior market analyst Lionel Plunkett said the market experienced two selling days of steady rises, to post large overall increases for the auction series, the second last for the calendar year.
Trade sources attributed most of the market increase to new business from China based on improved retail demand, with more European and Indian buying interest, including the return of major Italian buyer Modiano.
Mr Plunkett said many exporters reported that this was the final opportunity to purchase wool required for December shipment.
"This created a sense of urgency for this series, which resulted in an increase in buyer sentiment and demand.
"This in turn led to an overall increase in the prices required, to acquire the wool needed to fill these orders," he said.
"By the end of the series all Merino fleece types had recorded solid rises."
Australian Wool innovation trade consultant Scott Carmody said all buyers showed interest, with purchasing by top makers and traders evenly spread.
"Indent buyers were less involved, volume-wise, but remained active despite being often outbid.
"As indents usually are volume-based, this lack of normal buying percentage is perhaps indicative of some semblance of price sensitivity having been reached at least temporarily," he said.
" In the meantime, traders may have satisfied factories needs with price surety rather than indenting the next day."
Fine Merino wool enjoyed largest price rises
Mr Plunkett said the finest microns enjoyed the greatest lifts in price.
"The individual Merino Price Guides (MPGs) for 17 micron and finer gained between 56 and 142 cents.
"The MPGs for 18 through to 21 micron added between 46 and 81 cents," he said.
"The rises in these MPGs helped to push the AWEX Eastern Market Indicator (EMI) up by 54 cents for the series, closing the week at 1198 cents.
"This equated to a rise of 4.7 percent," he said.
"Due to further strengthening of the Australian dollar, when viewed in US dollar terms, the rise was even higher."
Mr Plunkett said the EMI added US47 cents closing at US892 cents, an increase of 5.5pc.
Crossbred sector bounces back
After three weeks of consecutive falls, the crossbred sector bounced back this week, with gains felt across all types and descriptions, Mr Plunkett said.
"The largest increase was in the 32 micron MPG, the 37 cent rise was a weekly gain of 15.2pc.
"Next week is the final sale of the year and the last auction opportunity before the annual three-week Christmas recess," he said.
"Many sellers are taking this chance to offer their wool, pushing quantities higher.
The national offering rose slightly to 34,045 bales, an increase of 1898 bales compared to the previous week, and brokers passed in 5pc.
Currently, there are 49,124 bales available to the trade in Sydney, Melbourne and Fremantle for next week.
Click here to see the latest AWEX Micron Price Guides.