CHINESE investor Binxi Foods has backed out of its proposed investment in Invercargill, NZ sheep meat processor, Blue Sky Meats.
In a notice to shareholders this week, Blue Sky chairman Scott O'Donnell said the proposed $25.4 million takeover of the business was now off the table.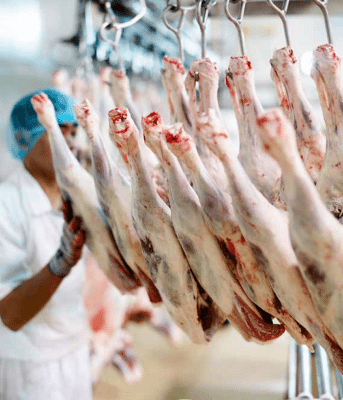 Binxi, a subsidiary of China's Heilongjiang Binxi Cattle Industry Co, pulled out of the deal after it failed to receive NZ Overseas Investment Office (equivalent to Australia's Foreign Investment Review Board) approval by a March 20 deadline.
"The Binxi offer was subject to a number of conditions that it said needed to be satisfied by 20 March, in order for the offer to be completed and for Binxi to buy and pay for your shares," Mr O'Donnell told shareholders.
"Two key conditions were that Binxi needed to obtain OIO consent, and that there was no 'material adverse change' in Blue Sky Meats. Binxi did not receive OIO consent by 20 March and, in addition, it considered that there was a material adverse 'change', in that the weather has been colder and wetter than expected," he said.
He said the seasonal factors had affected feed availability and slowed the growth of stock, resulting in reduced slaughter stock flows to the plant during the early months of the season. This reduced BSM's total seasonal processing volumes compared to pre-season forecasts shared with Binxi.
"This decline in financial performance meant that the material adverse change condition was not satisfied. We, as directors are very disappointed by Binxi's decision to withdraw the offer, as seasonal weather fluctuations are a well-known and inherent part of farming and the red meat industry."
"Due to the biological and weather dependent nature of the industry, no two seasons are ever the same in terms of timing and magnitude of stock flows."
Mr O'Donnell told shareholders that these issues would lead to significantly poorer than expected financial performance for Blue Sky for the 2017 financial year.
Binxi Cattle Group built its stake in the unlisted public company last year, becoming the third-largest shareholder behind NZ's Lowe Corp and HW Richardson Group.
It operated a vertically integrated beef business in China, owned NZ meat processor Lean Meats Oamaru and planned to acquire Blue Sky to grow its NZ business.
Blue Sky operates a single chain, multi-shift lamb and mutton processing plant near Invercargill. The plant produces high quality grassfed lamb for a range of domestic and international markets. The facility is capable of processing up to 30,000 lamb a week and includes specialised boning and cutting rooms that during the peak season operate 20 hours a day, seven days a week.
The plant employs 350 people on the ground in Invercargill and in our marketing arm in Auckland.
The plant holds EU accreditation and is USDA approved and holds country listings including China, Russia, Japan and elsewhere.