CHINA is now the largest importer of sheep meat in the world, with volume in 2017 being forecast to exceed the 245,000 tonnes imported in 2016.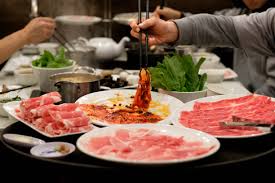 New Zealand still accounts for 60 percent of these imports, with Australia the next most important supplier.
Speaking in Ireland last week, European-based market analyst Richard Brown, from the GIRA Meat Club, said Chinese sheep meat prices had been rising since the middle of 2017 and according to AHDB, prices in October were 17pc higher than a year ago.
Overall China meat import data showed a sharp rise in value and volume of mutton imports in 2017.
New Zealand shipped record volumes of mutton to China in the last quarter of 2017. Despite less favourable import tariffs, Australian shipments of mutton in the last quarter of last year were up four-fold on the previous year, a trend that has continued into 2018.
For the full calendar year to December 30, Australia shipped 34,900 tonnes of mutton to China, up from 20,300t the year before. Exports for the month of January just completed totalled 4071t, up from 1875t this time last year. Lamb exports also grew significantly last year, reaching 48,200 tonnes, up from 39,000t the year before.
While Australia battles for acceptance in China of its meat inspection standards on a systems basis i.e. that any plant that meets the standard can get access to the market, the current policy followed by many countries, including China, of individual plant accreditations, means that those sheep meat plants that have Chinese accreditation have a distinct advantage over those that do not.