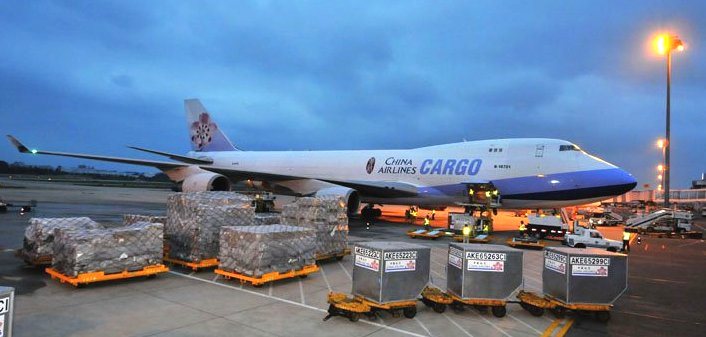 WITH a formal announcement of a Free Trade Agreement deal being reached with China now just hours away, it appears likely that red meat tariffs will fall to zero over the next eight years.
While beef and sheepmeat trade into China is not as heavily burdened with tariff protection as it is into other large markets like Japan and Korea, any tariff relief will be widely welcomed across the red meat industry.
The general consensus across the red meat industry is that chilled and frozen meat tariffs will fall to zero over an eight-year period, once the deal is ratified by both countries.
By means of comparison, Australia's FTA struck with Japan in April will see tariffs on frozen beef fall from 38.5pc to 19.5pc over an 18 year period, and from 38.5pc to 23.5pc over 15 years on chilled.
While the China deal will have significant implications for muscle meats and offals, it will also have a strong bearing on by-products, including skins, hides and offals.
Some 90 percent of Australia's sheepskin exports, and 80pc of cattle hides are exported to China. Currently tariffs on hides and skins range from 5pc to 14pc, depending on the level of treatment prior to shipment.
Current tariffs on other sheep and beef-derived items include:
Sheepmeat: chilled/frozen carcases 15-23pc; chilled/frozen bone-in & boneless 15pc.
Beef: chilled carcases 20pc; chilled boxed beef bone-in & boneless 12pc; frozen carcases 25pc; frozen bone-in & boneless 12pc.
Goat meat: 20pc
Processed meats: 12-15pc
Offals: 12-25pc.
Live cattle/sheep/goats: 10pc (feeder/slaughter animals); purebred seedstock 0pc.
This afternoon's widely anticipated official announcement is almost ten years in the making and comes as Chinese president Xi Jinping addresses Parliament in Canberra, following the conclusion of weekend G20 engagements in Brisbane.
In agriculture, the big winners in the FTA look like being red meat, fruit and vegetables, wine, seafood and dairy products. Sugar and rice producers are likely to be less well accommodated.
Australian beef, sheepmeat and dairy producers look like getting deals equivalent to those negotiated by New Zealand years ago. Australia began trade negotiations with China the same year New Zealand did, back in 2005, but has taken much longer to strike a deal. Trade out of NZ to China has more than doubled since it struck its own deal in 2008.
In the most recent 2013 full calendar year, Australia's exports to China included 155,000 tonnes of beef; 97,000t of sheepmeat; 4700 of goat meat; 8000t tonnes of offal; 66,500 head of live cattle (predominantly dairy cows) and 3472 live sheep. In total that represented an export return of $1.3 billion. China is also a significant market for Australian co-products, with the combined value of offals, hides, sheepskins, tallow, meat & bone meal and pet food exports worth more than $1 billion.
China is already Australia's largest trading partner, with two-way trade worth around $150 billion each year.
Speculating last week on the impact of an FTA being struck between Australia and China, Andre Nogueira, chief executive of JBS's US beef division which includes operations in the US, Australia and Canada, suggested that while JBS's red meat operations in Australia would benefit significantly 'early on', in time the consistent growth in protein demand from China would force the country to fully-open its market to meat protein from Brazil, the US and other large exporter countries.
China's value to Australia well beyond volume alone: MLA
China's value as a market for Australian beef and sheepmeat goes far beyond the volume of product it now buys, Meat & Livestock Australia annual general meeting in Sydney was told last Thursday.
Rather, the recently emerged mega-market is also driving higher prices and value for a wide range of Australian product.
MLA China region manager Andrew Simpson explained that for most of his 20 year career in the beef marketing trade, export briskets hovered at a marginal prices of around $2/kg to $2.50/kg at best.
However in the past two years since China has emerged as a serious buyer, taking 21 million kilograms of briskets in that time, the price of briskets had risen to well above $4/kg.
Similarly for sheepmeat, Chinese demand has created significant additional value for Australian product such as breast and flap.
For most of the past 20 years, the main market for breast and flap was Papua New Guinea, Mr Simpson said, which typically paid between 90c/kg-$1.40/kg.
China has since taken over $90 million worth of breast and flap at prices in the $5.50/kg range.
"The key with this is not just what China has taken in value and volume but it is what it has been able to take from other markets," Mr Simpson said.
"Previously the 21,000t (of beef brisket) that is now going to China used to be pushed and pushed and pushed into Tokyo.
"So at last we have a third leg on the stool that is able to keep the other markets honest. And that is a value in China that we should all understand."
Sheep Central plans to send out a news blast email to subscribers this afternoon, containing the formal FTA announcement and immediate industry reaction.