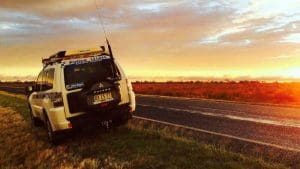 PUBLIC help is being sought by central west New South Wales police to solve the theft of 20 fat lambs and a large amount of grain from a Trundle property.
A Rural Crime – NSW Police Force Facebook post said police from Tullamore the Central West Police District are seeking assistance from anyone who may have information concerning the theft of a large amount of grain and 20 fat lambs from a property on the Yarrabandi Road, Trundle sometime in the last few weeks.
The lambs are tagged with "K Park". A quantity of tools was also stolen, NSW Police said.
Police said the theft of this grain would more than likely have required a large truck to transport from the property.
Police are seeking information from anyone who may have seen any suspicious vehicles in that area over the last few weeks. Anyone with information should contact Tullamore Police Station or Crime Stoppers on 1800 333 000.