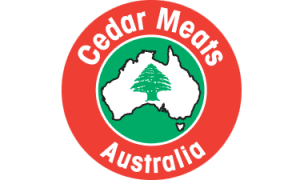 BROOKLYN sheep, lamb, veal and goat processor Cedar Meats is transitioning into a $300 million 'paddock-to-plate' conglomerate with intentions to list on the Australian Stock Exchange.
Cedar Meats last week announced it was corporatizing its structure within a new parent entity Global Meat Exports (GME), which is a subsidiary of the unlisted public company AustAgri Group Limited (AAGL).
AAGL is owned by over 100 private investors and is planning to have operations spanning dairy, fresh milk, milk powder and infant formula, as well as the export of livestock and chilled beef and lamb. The Cedar Meats deal is among its investment in or acquisitions of a series of 'paddock-to-plate' businesses, including farms, abattoirs, food processing and food distributions businesses. The value of AAGL's assets at the completion of the acquisitions is estimated to be about $300 million.
The Cedar Meats business will remain family operated with Pierre Kairouz as the chief executive officer and Tony Kairouz as the chief of operations, who will maintain substantial ownership and control in the new corporate structure.
"The business will continue to trade as Cedar Meats Australia," Tony Kairouz said.
"For some time the family shareholders have been working on succession planning and today that work has come to fruition.
"The transition enables two important objectives for Cedar Meats – firstly it allows non-participating and retiring family shareholders to depart," he said.
Cedar Meats was established in 1984 by six Kairouz brothers as a butcher shop in suburban Northcote, Victoria, and has since grown to a fully integrated, export meat processing facility operating in Brooklyn, Victoria, employing up to 300 people with a turnover greater than $200 million per annum.
"Secondly, with GME as our parent entity we are now able to realise the growth potential that we have been envisaging for some time.
"One of the first developments under this new structure will be to incorporate our second facility in Mildura to the broader GME operation," Mr Kairouz said.
"This plant is ready to commence and has only been awaiting the finalisation of the Cedar/GME deal to occur.
The Mildura plant will be a small stock facility, initially processing sheep, lamb and goats, but the longer term plan is to expand to beef. The facility has the capacity for beef.
Mr Kairouz thanked the retiring family members, without whom, he said, Cedar Meats could never have been the success it is today.
Cedar Meats paused operations this week to complete the transition to GME and will resume operations next week with all its workforce doubly vaccinated for COVID-19.
"We are so close to being the first in our industry to be fully vaccinated.
"I am really proud of where we are right now with all our staff having had their first dose and the vast majority having had their second dose and I look forward to reaching 100pc double vaxxed," Mr Kairouz said.
This week Cedar Meats said its transition into the GME fold is the beginning of a much larger planned expansion for the overall business into the Australian agricultural sector.
GME will now prioritise the inclusion of Cedar's Mildura plant and is also in the final stages of negotiating a third facility to amalgamate. When Cedar business transaction has been finalised, further investment and financing into the overall businesses can be completed over the coming months, the company said.
Cedar Meats said that over the coming months AAGL plans to complete its contractual obligations to GME. On completion of these obligations AAGL anticipates that it will list on ASX listed DomaCom's fractional investment platform.